Samsung launches generative AI model made for its devices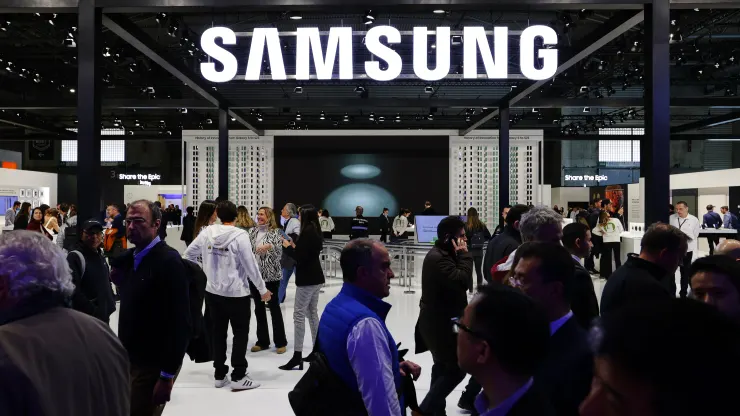 Samsung on Wednesday introduced a new generative artificial intelligence model, hinting that the software will be coming to its devices soon.
Microsoft's OpenAI and ChatGPT, which were launched last year, have popularized generative AI and have sparked a race among technology giants to become the first to use it. The foundation of generative AI is so-called large language models, which are trained on a large amount of data.
A Samsung technology called Samsung Gauss is intended for artificial intelligence applications on mobile devices.
In a statement, Samsung said its AI model was named after Carl Friedrich Gauss, the "legendary mathematician who established normal distribution theory as the basis for machine learning and artificial intelligence."
One of the features of the AI system is Samsung Gauss Language, which can help compose emails and translate content, as well as "enhance consumer experience by enabling smarter device control."
With the second feature, in-house software developers can write code quickly, and with the third, Samsung Gauss Image, images can be generated and edited.
The Samsung Gauss system is currently used to improve employee productivity, but the company plans to expand it to a wide variety of Samsung products in the near future, Samsung said in a press release.
There is a possibility that Samsung will be one of the first handset manufacturers in the world to introduce generative AI to its devices. According to Samsung's generative AI vice president, Daniel Araujo, the technology is likely to reach customers next year.
A generative AI product has yet to be announced by Samsung's biggest rival in the smartphone space. Company CEO Tim Cook said last month during the Apple earnings call that the tech giant has "work going on" in generative AI, but declined to give more details.