principal jailed for sexually abusing Australian students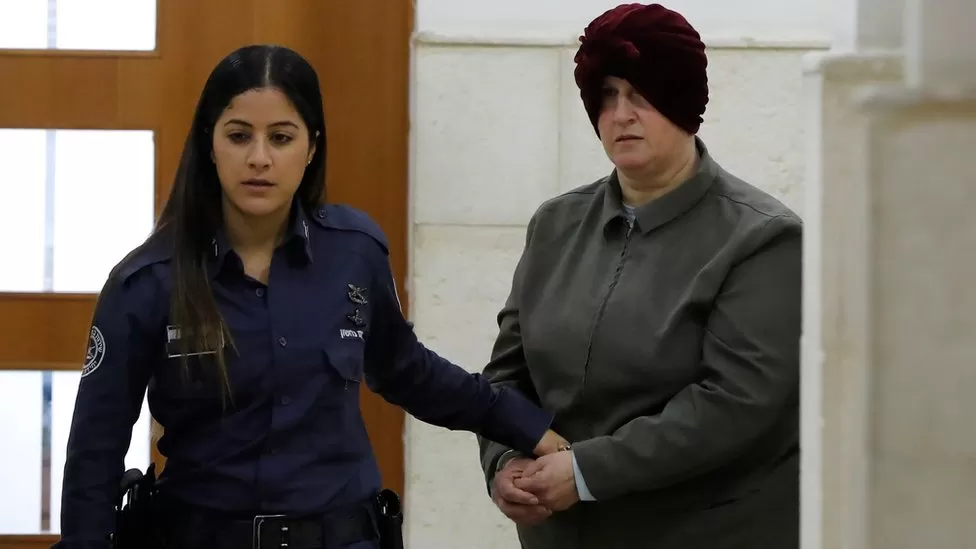 An Israeli former principal will spend up to 15 years in prison for sexually assaulting two students at an ultra-Orthodox Jewish school in Australia.
A jury ruled in April that Malka Leifer raped and indecently assaulted sisters Dassi Erlich and Elly Sapper between 2003 and 2007.
He was found not guilty of abusing Nicole Meyer, a third sister.
The sentencing of Leifer ends a 15-year legal fight for the mother-of-eight.
After pleading not guilty to more than two dozen charges, she spent years fighting extradition from Israel. She was sent to Melbourne in 2021 after an Israeli judge found she had faked mental illness in order to avoid facing the courts.
In a lengthy trial, the jury heard evidence that Leifer abused the sisters in locked classrooms, on school camps, and at the home of the head teacher.
On Thursday, judge Mark Gamble described her offenses as "insidious".
At the Adass Israel School, Leifer was revered almost like a rabbi, he said. In addition, the sisters had little love and needed protection – they were emotionally and physically abused at home by their mother, and they were completely uneducated about sexuality.
A judge said, "This case is striking in its vulnerability, and in the callous manner in which the offender, Mrs Leifer, took advantage… for her own perverse sexual gratification."
Judge Gamble stated that Ms Sapper and Ms Erlich were "completely innocent" of Leifer's "predatory behavior" after hearing their "powerful" victim impact statements.
"She alone should feel guilty and ashamed for what happened."
As a result of the time she has already served in prison, Leifer will be eligible for parole in June 2029.
Ms Erlich said that the sentence marked the end of a long and traumatic chapter in their lives.
She said, "We are here today because we did not give up.".
Although the burden of fighting for justice should not fall on survivors, this fight was never just ours.
In this nightmare, we are all behind you, so you are never alone."
After Leifer's trial, police have reopened an investigation into her attempts to evade justice.
She fled to Israel in 2008 after accusations were made against her, reportedly with the help of school board members. In 2014, she was arrested at Australia's request, but two years later an Israeli court suspended her extradition, citing her mental incapacity.
The Israeli authorities re-arrested her in February 2018 after undercover private investigators filmed her shopping and depositing a check at a bank. She was accused of "impersonating someone with mental illness" by the judge.