love triangle' death of Rwandan runner Siragi Rubayita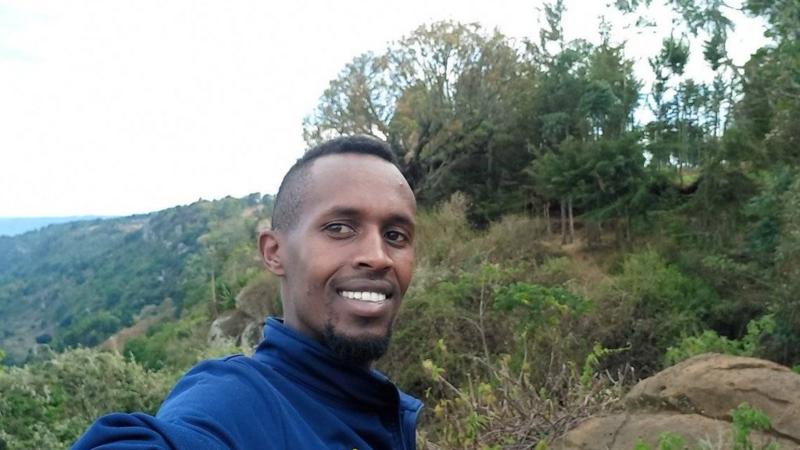 Siragi Rubayita, 34, was training in Iten before competing in Italy. According to his family, he was killed in a senseless act of violence when a fellow athlete and his girlfriend invited him to their home the night before he left.
Rather than "pursuing his passion for running and sports excellence", the family wants "truth and justice" for their son.
There are two main suspects in the incident that led to Mr Rubayita's death: a male and female Kenyan athlete.
According to Nasra Bishumba, Mr Rubayita's sister, her brother is expected back home in Kigali on Friday before he goes to Italy.
After his roommate raised the alarm after he failed to return home, his coaches in Iten were "instrumental" in finding him.
Immediately after informing us, they began working with the police and the suspects were apprehended.
Apparently, the Kenyan male athlete was unhappy with Rubayita's relationship with the Kenyan female athlete.
The post-mortem will be conducted and Rubayita's family has dispatched a team to Iten "to honor and love him for the exceptional son and brother he was".
A diplomat from Rwanda's High Commission in Kenya is on the ground to follow up on the case, according to a statement.
In Africa and Europe, Mr Rubayita has represented Rwanda at international competitions.
He finished 13th in the Kigali International Peace Marathon in June.