Portuguese PM António Costa resigns over lithium deal probe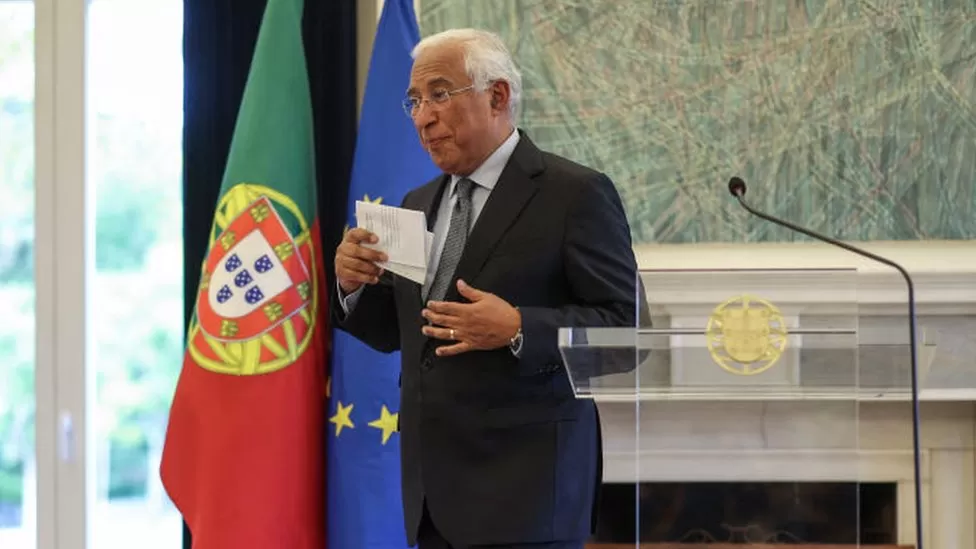 While he had not been named a suspect, he believed the inquiry was incompatible with his continued service.
On Tuesday, prosecutors announced they were investigating lithium mine concessions and hydrogen production concessions.
Five people were detained, including Costa's chief of staff, Vítor Escária.
An article in a public newspaper reported that Mr Escária had been arrested.
As part of the investigation into energy deals, Joao Galamba has also been indicted.
"The dignity of the prime minister's office cannot be compromised by any suspicion about his integrity or good conduct, let alone any suspicion that he has committed any crime," the prime minister said on Tuesday.
Costa said he was surprised by the corruption investigation, but promised to cooperate.
Neither an illicit act nor any censurable act weighs heavily on his conscience.
On Wednesday, President Marcelo Rebelo de Sousa accepted the resignation of the prime minister and summoned political parties for consultations. After prosecutors published a statement detailing searches in more than 40 different premises, a political crisis erupted.
Investigators are investigating allegations of corruption and influence peddling in lithium mining concessions in northern Portugal, as well as a hydrogen production project and the construction of a data center in Sines, south of Lisbon.