Global wine production falls to 62-year low in 2023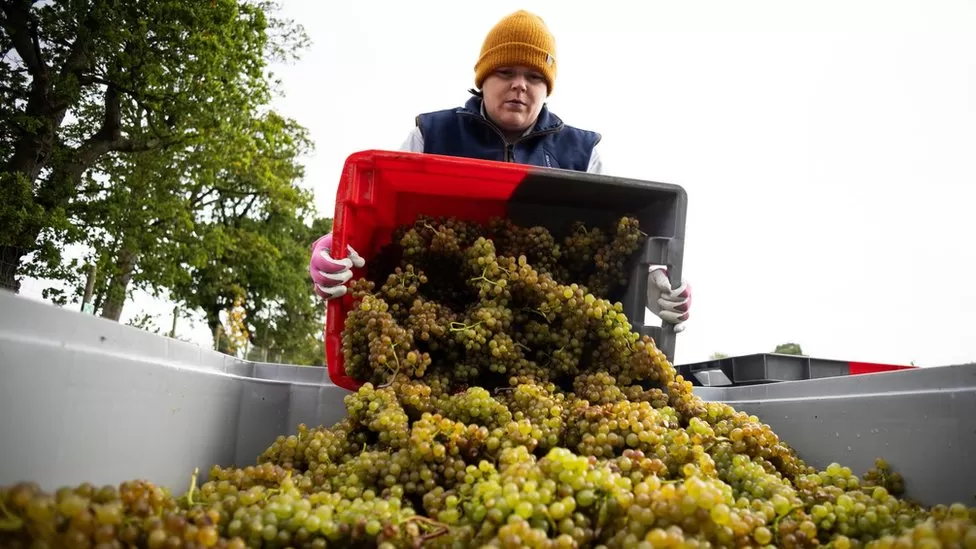 Wine production around the world is likely to drop about 7% in 2023, according to the International Organisation of Vine and Wine (OIV).
A yield of this magnitude would be the lowest since 1961.
Frost, heavy rainfall, and drought are among the factors contributing to the low levels of production, according to the OIV.
In a nterview, OIV head of statistics Giorgio Delgrosso said the situation was caused by a perfect storm in the north and south hemispheres.
Based on information from countries representing 94% of the global production, the analysis was conducted.
In almost every country of the European Union, which produces over 60% of the world's wine, production was down. In some countries, lower yields are caused by rains and storms, and in others, by droughts.
Spain's yields were down 14% and Italy's were down 12% due to dry weather.
It remained perfect even in France, overtaking Italy as the world's largest producer.
There was also grim news in other parts of the world, especially in the southern hemisphere.
As a result of droughts and wildfires, Chile, the largest wine producer in the southern hemisphere, saw yields decline by 20%. Australia's harvest was similarly bleak, with production down a quarter from last year.