Philippine's ad agency apologises for using 'inappropriate images'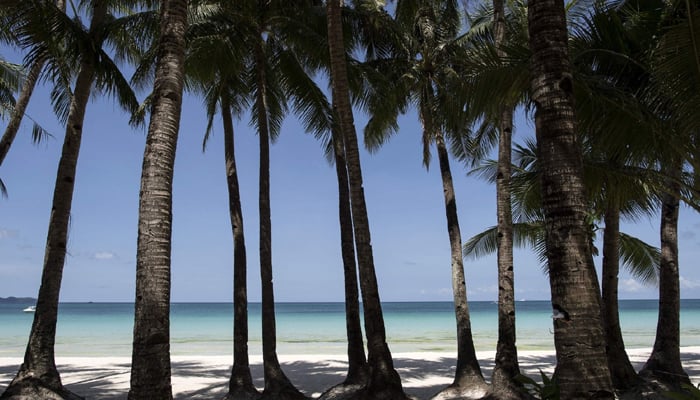 The Philippine tourism authorities were embarrassed on Sunday after the country's advertising agency admitted it had used stock images to promote a government-sponsored tourism campaign.
There were rice terraces in Indonesia, as well as sand dunes in Brazil, used by the advertising agency DDB Philippines. The agency sought an apology for using "highly-inappropriate images" from other countries.
On June 27, the government launched a $900,000 tourism campaign called "Love The Philippines.".
In a statement issued late Saturday, the tourism ministry said it was investigating allegations that DDB's video contained "non-original shots". Its Facebook page later removed the video.
On Facebook, popular Philippine blogger Sass Rogando Sasot pointed out that several of the images in the campaign video were from other countries.
The video showed places in Brazil, Indonesia, Switzerland and the UAE, according to AFP's Fact Check team.
Described as an "unfortunate oversight on our agency's part," DDB apologized on Sunday for using "foreign stock footage".
DDB said in a statement that proper screening and approval processes should have been strictly followed.
A campaign promoting the Philippines using foreign stock footage is highly inappropriate and contradictory to the goals of the DOT (Department of Tourism)."
DDB produced the video on its own dime.
According to a statement from the tourism ministry, it "repeatedly requested confirmation from DDB that all audio-visual presentations and key visuals presented to the department were original and owned by them".
The DDB repeatedly assured the DOT of the originality and ownership of all materials on all occasions.
Stock footage providers' websites contain images used in the promotional video.
On Pond5, footage of rice terraces is shown, which identifies the location as Ubud on Bali, an Indonesian tourist island.
Videovo uses the same aerial shot of sand dunes as the Philippine advertisement, but says it was shot in Cumbuco, northeastern Brazil.
A fisherman is seen casting a net while wearing a hat not commonly worn in the Philippines, and a person is seen driving a buggy over sand dunes in the UAE.