London Super Sewer tunnel gets temporary floral makeover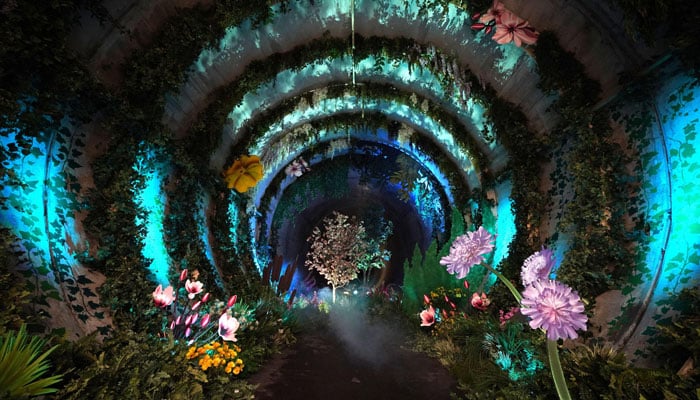 Increasing industrialisation, climate change, and pollution are threatening human habitats and threatening other species, which calls for numerous initiatives to preserve the endangered environment.
One such initiative was the conversion of the Thames Tideway Tunnel into the Loo Garden, 50 metres beneath London's streets, by a British company named Tideaway.
The garden has been transformed into a colourful one.
Because of the lack of light and difficulty watering, artificial plants were rented, and trash from the Thames was reused.
The Loo Garden is designed to demonstrate its environmental benefits once it is operational.
London's Victorian-era sewers have been used as a conduit for raw sewage to enter the Thames after significant rainfall.
According to Tideway, the sewer will prevent 95% of sewage spills by 2025, following some additional construction and testing.
There are hundreds of species of fish, birds, mammals, and riverside flora that live along the Thames, according to Tideway.
In the meantime, the garden will be in place, since the company plans to begin testing next year after the tunnel closes in three weeks.
The immersive experience at Loo Gardens, including a bespoke soundscape and grassy and wetlands aromas, promises to be an awe-inspiring spectacle.
In addition, Tideway is offering a once-in-a-lifetime opportunity to visit the super sewer and explore the underground garden at 50 metres under the city."