Baltimore mass shooting leaves two dead, 28 injured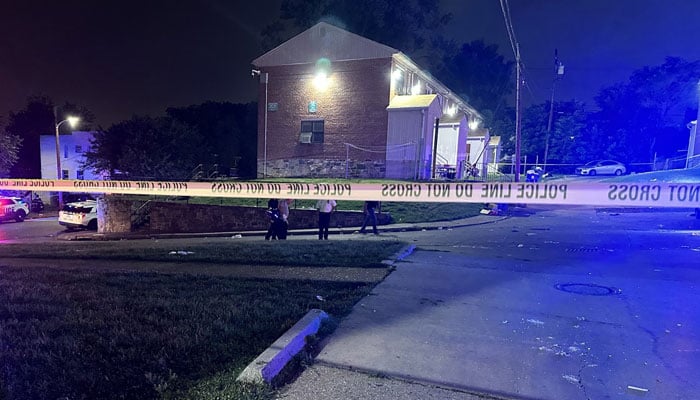 Two people were killed and 28 others were injured in a mass shooting in US Baltimore city on Sunday, according to police.  
Officials report that two people, an 18-year-old woman and a 20-year-old man, were killed and 28 others were injured in the Baltimore block party shooting.
Nine people were transported by ambulance to hospitals from the scene, while twenty people walked into the hospital. Three of the injured are critically injured, according to the police.
According to police, both 20-year-olds and 18-year-olds were declared dead at the hospital.
Police responded to numerous calls after 2:30am and discovered one woman had died and nine more had been shot, according to Baltimore Police Acting Commissioner Richard Worley.
Worley said investigators are working an extensive crime scene but that there is no information on suspects or a motive at this time.
A Baltimore mayor has described the incident as a "reckless, cowardly act that has permanently altered many lives and taken the lives of two people".
As a result of the tragic incident, "illegal guns are overproliferating on the streets." and solutions are needed, he said.
The governor and police officials urged anyone with information to come forward and assist with the investigation. As part of the investigation, the mayor said he will mobilize all resources at his disposal.
According to the Baltimore mayor, "We will not stop until we find you, and we will find you."
"Until then, I hope you will think about the lives you have taken and the lives you have impacted here tonight with every breath you take," he added.