One dead as Storm Lee hits New England and Canada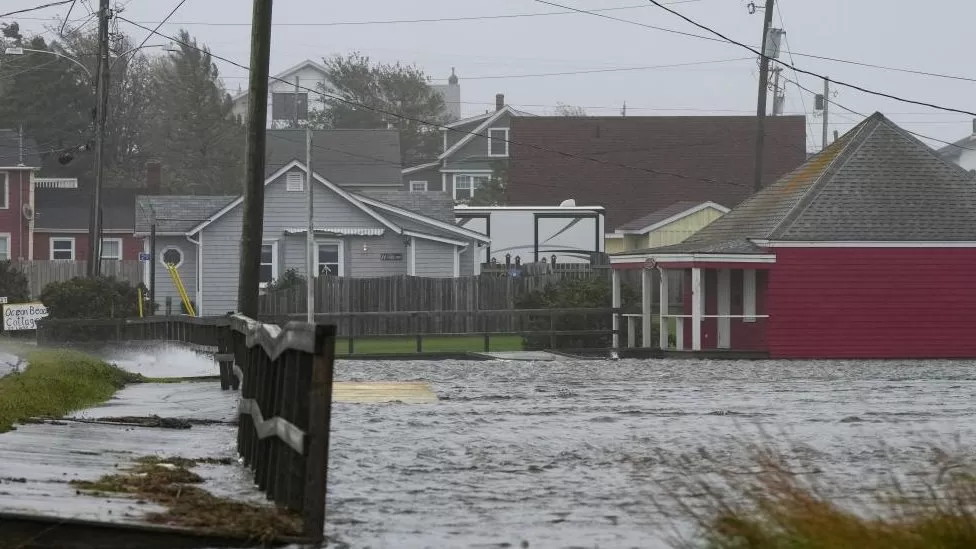 The National Hurricane Center (NHC) said that even though it is now a post-tropical cyclone, it still brought winds of 70 mph (112 km/h) near hurricane strength.
There have been cancellations of flights and ferry crossings, and storm warnings have been issued for millions of people in New England and Canada.
In Maine, a tree fell on a vehicle and killed the driver.
A tree also brought down power lines on Highway 1, and workers had to cut the electricity before the 51-year-old could be removed from his car, Searsport Police Chief Brian Lunt said.
Having made landfall on Long Island, a small island south-west of Halifax, on Saturday, the storm is now moving north.
During the next couple of days, it is expected to weaken steadily.
A windstorm knocked down trees and power lines in Nova Scotia on Saturday, leaving around 120,000 people without power.
On Saturday, Matt Drover of Nova Scotia Electric said crews were able to restore power to some customers.
"The conditions are getting worse, and in many cases, our crews are not safe."
More than 50,000 Maine customers were without power on Saturday evening, according to utility website PowerOutages.us.
As Lee moved slowly north, it was downgraded from a large hurricane to a tropical storm.
Maine was last hit by Hurricane Gerda in 1969. Just before landfall, Hurricane Bob was downgraded to a tropical storm in 1991.