Oil surges above $94 a barrel for the first time in a year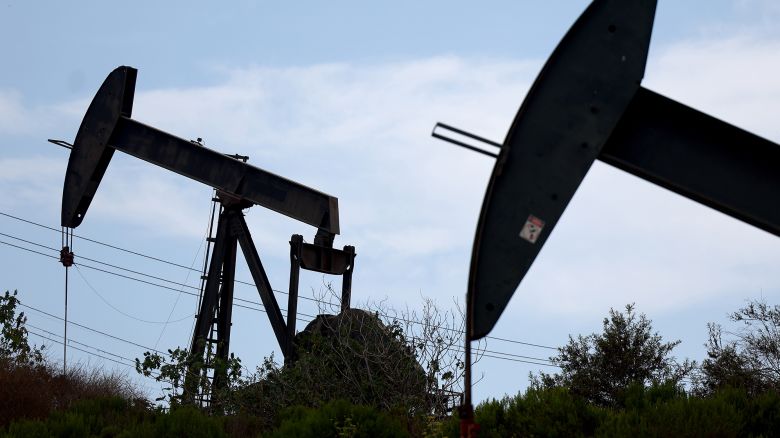 US oil prices topped $94 a barrel on Wednesday for the first time in over a year, threatening to push up prices at the pump and inflation across the economy.
Inventories of crude fell by more than expected last week, according to federal data. Cushing, Oklahoma, storage hub stockpiles plunged to their lowest levels in nine years.
The lack of oil there is causing some nervousness, according to Tom Kloza, global head of energy analysis for Oil Price Information Service.
On Wednesday, US crude prices surged to $94.04 a barrel, the highest intraday price since August 30, 2022, before settling at $93.68 a barrel, up 3.6%.
Oil prices could threaten the ongoing drop in gas prices.
According to AAA, the national average price of regular gas dropped to $3.83 a gallon on Wednesday. Earlier this month, the value was five cents below the high set in 2023.
A number of Wall Street banks increased their oil price forecasts following Saudi Arabia's and Russia's aggressive supply cuts.
According to Bank of America, Brent oil will average $91 a barrel for the second half of this year, up from $81 a barrel previously. It was recently predicted that oil would average $100 per barrel by this time next year by Goldman Sachs.