Number of Venezuelan migrants at US-Mexico border halves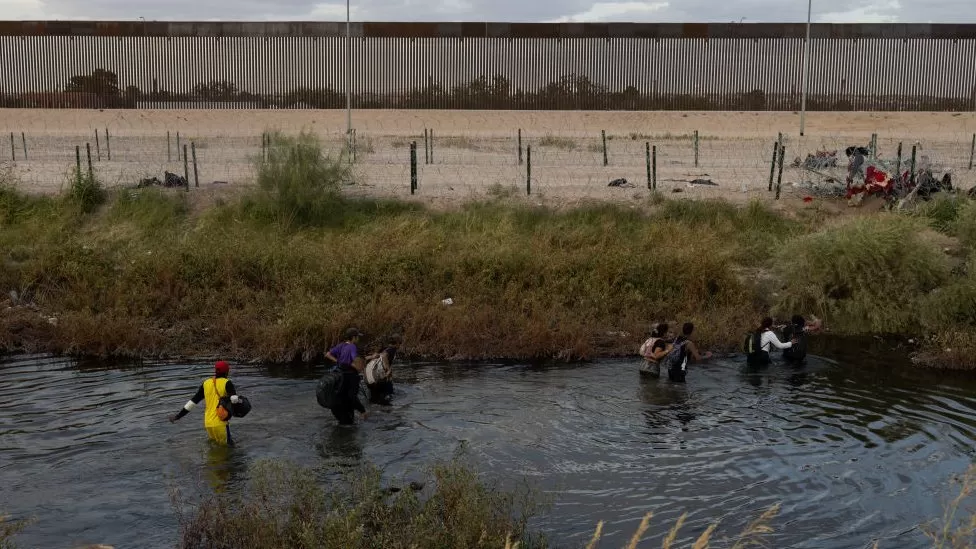 The number of Venezuelans illegally crossing the US-Mexico border has significantly decreased since deportation flights resumed last month. According to data from Customs and Border Patrol (CBP), there has been a 46% drop in the arrival of such individuals.
The US government, under President Joe Biden, announced in early October that it would deport Venezuelans who did not qualify for asylum or temporary legal status. This policy change has likely contributed to the decrease in illegal border crossings.
According to the CBP figures released on Tuesday, border agents apprehended 29,637 Venezuelans at the border last month, a sharp drop from September's record high of 54,833.
Overall illegal entries along the southern border also decreased in October by 14% – from nearly 219,000 in September.
The resumption of deportation flights to Venezuela by US Immigration and Customs Enforcement (ICE) on 18 October has resulted in the repatriation of hundreds of Venezuelan citizens. Acting CBP Commissioner Troy Miller stated that the flights were part of an effort to impose consequences on those who enter the United States unlawfully, contributing to a significant reduction in the number of illegal Venezuelan migrant detentions.
The Biden administration's decision to grant Temporary Protected Status to Venezuelan migrants has generated political controversy. This issue has sparked criticism, not only from Republican officials but also from some Democratic elected officials.
Cities like New York, Denver, and Chicago have experienced a significant influx of Venezuelan migrants, which has intensified the debate. The handling of this issue by the Biden administration has been a point of contention, leading to disagreements among politicians from various parties.