More than 60 migrants feared dead at sea off Cape Verde coast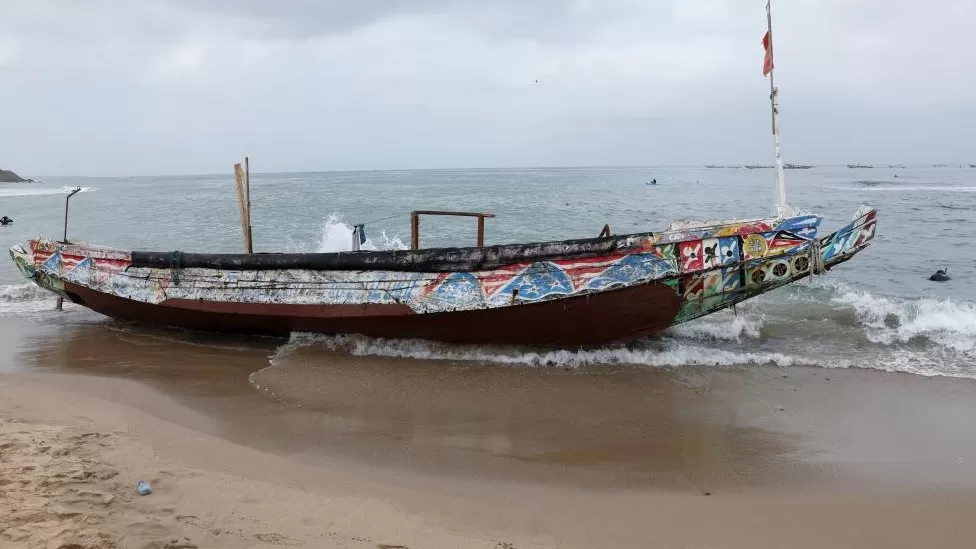 Police first spotted the vessel on Monday, according to AFP. It was initially reported that the boat had sunk, but later it was clarified that it had been found drifting.
A Spanish fishing boat spotted the wooden pirogue style boat off Sal, Cape Verde, and alerted authorities, police said. A spokesperson for the International Organization for Migration (IOM) said four of the survivors were children aged 12 to 16.
Senegal's foreign ministry said on Tuesday that 101 people were on board the boat when it left the fishing village of Fasse Boye on 10 July.
AFP news agency reported that almost all those on the boat had grown up in the village, and some families were still waiting to hear whether their relatives were among the survivors.
Arrangements are being made to repatriate Senegalese nationals to Cape Verde, according to the ministry.
There are also reports that Sierra Leone and Guinea-Bissau are among the passengers' countries of origin.
Health official Jose Moreira said the survivors are improving and are being cared for, with a focus on rehydration and malaria testing.
According to Health Minister Filomena Goncalves, migration issues require international coordination, a lot of discussion, and a global approach.
The nations must sit down and discuss what can be done to prevent any more deaths at sea.
The International Organization for Migration (IOM) spokeswoman said safe migration pathways are "sorely lacking" and allow smugglers and traffickers to exploit people.