Minnesota jail put in lockdown after inmates stage protest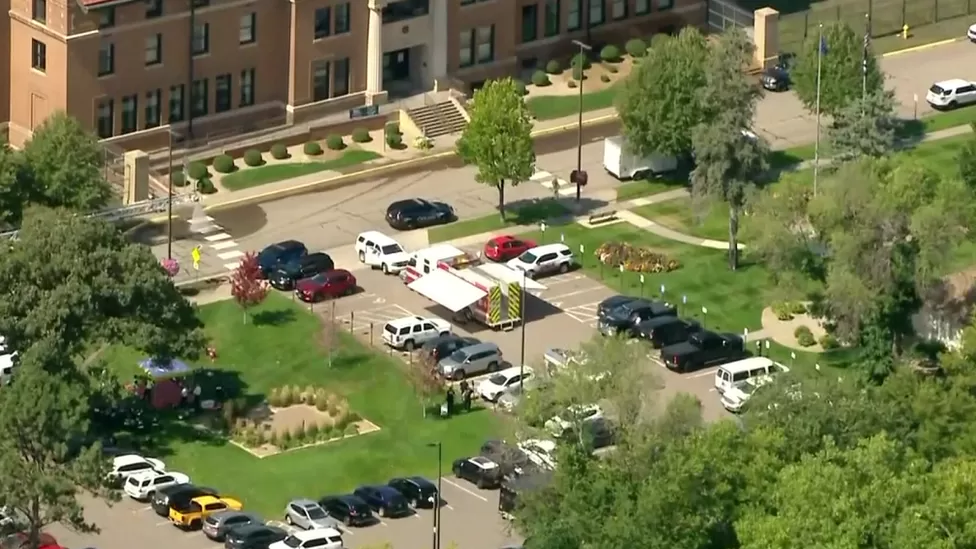 Approximately 100 prisoners staged the protest, which was later "resolved without incident".
Understaffing at the state's Department of Corrections (DOC) led to inmates' dissatisfaction over Labor Day weekend.
A spokesperson for the Department of Corrections said all inmates have returned to their cells.
A large number of police units, firefighters, and other emergency teams were stationed outside the facility in Baywater, about 25 miles (40km) east of Minneapolis, the state's largest city.
The inmates' advocates say the incident was a protest against prison conditions, including excessive heat, limited access to showers and ice, and unclean drinking water.
For the area, a heat advisory is in effect until Tuesday, warning temperatures could reach 100F (37.7C).
In recent years, dangerously hot conditions have attracted renewed attention to US prisons.
Since Friday, there have been intermittent lockdowns of inmates due to a shortage of 50 officers at the prison.
Prisoners have been kept in their cells for longer periods of time, reportedly without air conditioning.
Inmates complained about limited access to phones, recreation and showers, but the DOC denied that they lacked clean water.
Throughout the day, the situation was calm, peaceful, and stable, a spokesperson said.
According to DOC commissioner Paul Schnell, inmates usually have several hours of recreational time during the weekend, but holiday staff shortages have reduced that to one hour.
AFSCME Council 5, which represents Minnesota correctional officers, also blamed Sunday's incident on understaffing.
A spokesperson said the incident was "endemic and highlights the chronic understaffing of the MN Department of Corrections".
Inmates feel upset about such conditions because there is not enough security staff to protect the facility, they said.
Approximately 1,200 inmates are incarcerated at the facility, according to department records.