offensive troops punch through Russia line, generals claim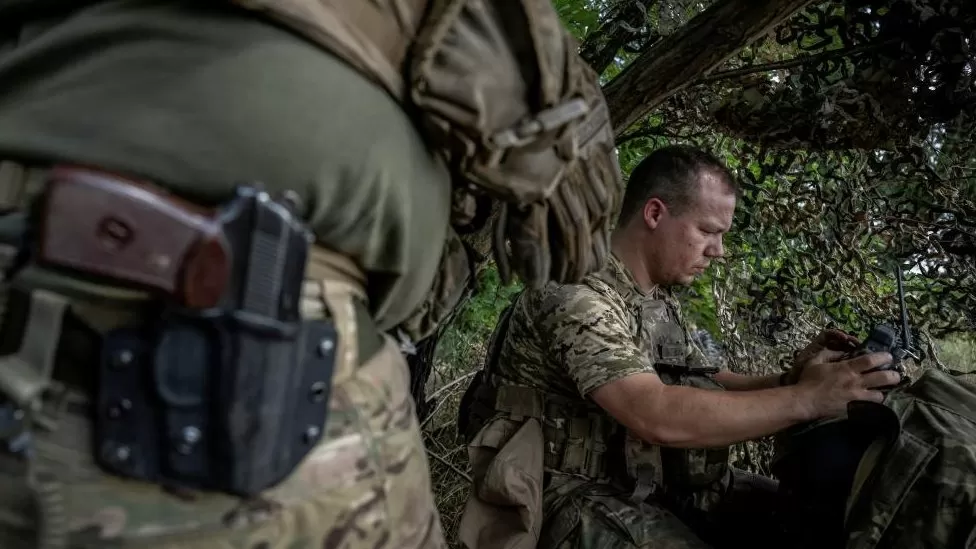 There have been very few territorial gains for Kyiv since June – but is Ukraine finally turning a corner?
Yuriy Sak, an advisor to Ukraine's defence minister, confirms the breach occurred.
He said, "I think we're gaining momentum little by little.".
Brig Gen Oleksandr Tarnavskiy, one of Ukraine's top generals in the south, told Britain's Observer newspaper that the country is now between the first and second defensive lines.
In Washington, White House spokesman John Kirby told reporters on Friday that Ukrainian forces had "achieved some success against that second line."
In recent weeks, Ukraine has focused its counter-offensive efforts around the tiny village of Robotyne, about 56km (35 miles) south of the city of Zaporizhzhia.
More than a week ago, Ukrainian forces raised the country's blue and yellow flag over the village and are now trying to widen the gap so larger infantry and armored units can pass through.
As Ukraine approaches the second and third defensive lines, which may not be as robust as the first, its offensive may gain momentum. As with everything so far, fighting has been reported east of Robotyne, near Verbove.
The map shows overlapping, complex Russian defensive lines, complete with minefields, tank traps, and trenches. Verbove is where some of them converge.
In the face of sometimes withering Russian artillery fire, small Ukrainian units have cleared a path through these hazards in preparation for a larger assault.
"These openings make it easier for our forces to advance," Mr Sak explained.