Australia launches mission to rescue Antarctic researcher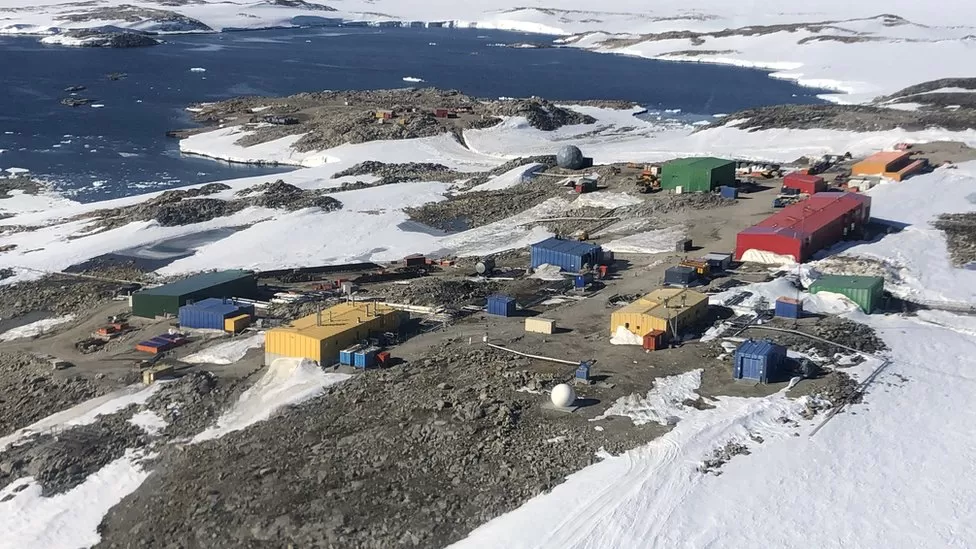 According to the Australian Antarctic Program (AAP), the icebreaker RSV Nuyina left Tasmania last week.
After an air rescue was ruled out due to harsh conditions, it is traveling thousands of miles to reach the station.
Despite not naming the condition, the AAP said the Australian researcher needed specialist treatment.
According to the program, preparing the Nuyina for the mission, including equipping it with helicopters, took weeks.
AAP runs three permanent Antarctic stations, including Casey, which is 2,139 miles (3,443 km) from Hobart in Tasmania.
Nuyina costs A$528m ($342m; £271m) to build and has a top speed of 16 knots, or around 18 miles an hour.
An evacuation by air was not possible – the Wilkins aerodrome near Casey has an ice runway and is often impassable during the harsh winter months.
The runway would need weeks of preparation, so sending the icebreaker is far more expedient.
There are limited medical facilities on the research station, and only about 20 people live there during winter.
According to the AAP, the "wellbeing of our people is our top priority".
"The expeditioner's family is being kept fully informed," it stated. All other personnel on stations are safe. Australian researchers are required to undergo extensive medical examinations before deployment to Antarctica.
The evacuation of people from one of the most inhospitable parts of the world can be complicated, expensive, dangerous, and require international assistance.
The US and China assisted Australia in evacuating an expeditioner in December 2020.
The same year, an Australian Airbus A319 evacuated an unwell American from McMurdo station.