Millions affected by Australian network issues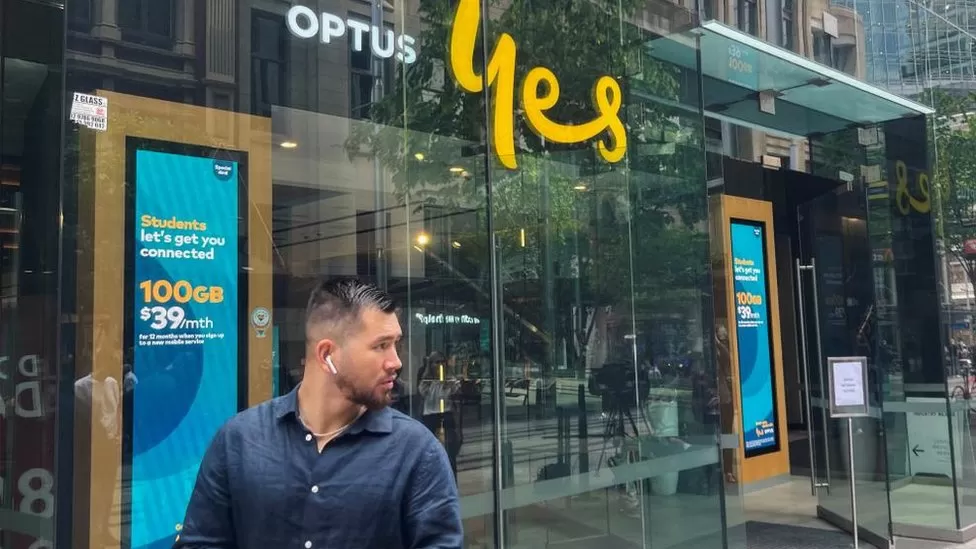 With more than 10 million individual customers and hundreds of thousands of businesses, Optus is Australia's second-largest provider.
As a result of the outage, transportation has been impacted, hospital phone lines have been cut, and payment systems have been affected.
Optus says there is no evidence of a cyberattack as the cause of the outage is unclear.
Last year, the company made global headlines after it suffered what was believed to be the largest data breach in Australian history.
CEO Kelly Bayer Rosmarin said her team was still trying to figure out what went wrong seven hours after the outage was first reported around 04:00 local time (17:00 GMT).
In a WhatsApp message to local radio, she said, "The teams are trying many different angles and we won't rest until the service is back up for our customers.".
In a later statement, the firm – which has faced criticism for not communicating with customers – said that some services have been restored.
Victims of the incident have been unable to contact emergency services and critical helplines, and train services have been temporarily crippled.
Amaysim, Aussie Broadband, Moose Mobile, and others that use the Optus network are also affected.
According to an Optus customer, the incident has prevented her from receiving important cancer treatment updates for her father.
"I'm only waiting for results, and I can't even get those," Danielle Hopwood said.
During the outage, another customer, Annie, found out about it from her cat, who was left breakfastless when her automatic Wi-Fi feeder failed.