Germany consider UK-style plan on processing asylum abroad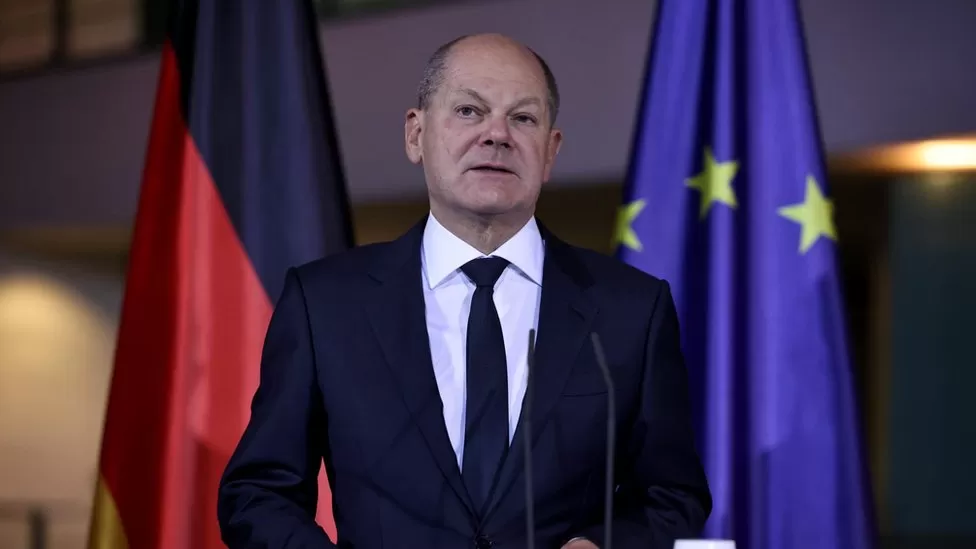 This represents a further hardening of the government's stance on illegal migration as far-right parties attempt to counter electoral gains.
Similar to the UK's deal with Rwanda, migrants in Britain may be sent to Rwanda to claim asylum.
The chancellor is openly sceptical, having only agreed to the proposal after a late-night meeting.
Olaf Scholz emerged from the marathon session with regional leaders at nearly 03:00 (2:00 GMT) on Tuesday.
A passage on third-country deals appears almost begrudgingly inserted into the 17-page document that was negotiated with Germany's 16 state leaders.
In compliance with the Geneva Convention on Refugees and the European Convention on Human Rights, the Federal Government will examine whether refugee protection status can be determined in transit or third countries in the future.
The statement is vague and non-committal, just as Chancellor Scholz was during the press conference. "There are also a number of legal questions," he said.
The prospect of processing asylum claims abroad is now being discussed more openly in Germany, but there are many practical questions about how it would be implemented.
Austria recently expressed interest in a similar program.
Premier Hendrik Wüst of the Christian Democratic Union (CDU) of North Rhine-Westphalia warned against dismissing Rwanda-style schemes as "sinister neo-colonialism."
As a result, we will not be able to meet the challenges of a global migration crisis, he said.
The governing Social Democratic Party (SPD) and Free Democratic Party (FDP) have also made proposals.
Among them are reviving the 2016 EU-Turkey deal, which stemmed the influx of migrants into Greece, as well as establishing new agreements with Senegal, Morocco, or Rwanda.