Microsoft's president on fresh bid for Activision Blizzard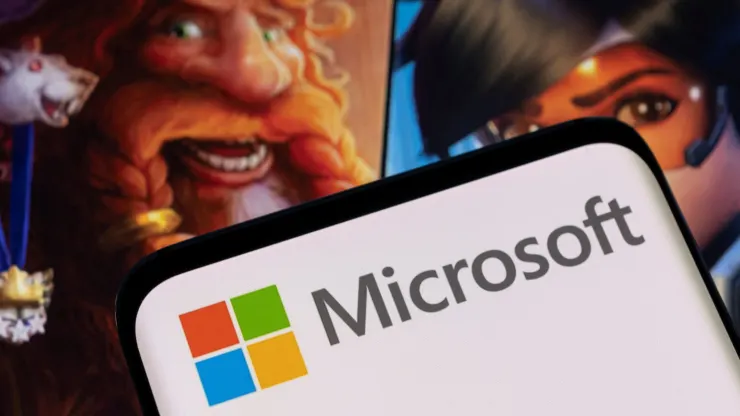 According to Microsoft's president, the decision on whether to buy Activision Blizzard will be up to the regulators
A Microsoft spokesperson says the company "really tried" to take British regulators into account before launching its fresh bid to acquire Activision Blizzard – and is now waiting on their decision.
In an exclusive interview, Microsoft's vice-chairman and president Brad Smith said: "I think we should let the regulators speak for themselves." He said: "They need to make decisions, especially in the U.K., but from my perspective, we've taken these concerns seriously."
On Tuesday, Microsoft submitted a new proposal to British regulators for its takeover of Activision Blizzard after its initial proposal failed.
Activision and Microsoft have agreed to restructure their agreement, which the Competition and Markets Authority will investigate by Oct. 18.
The British government blocked Activision Blizzard's initial $69 billion acquisition offer in April over anti-competitive concerns in the nascent cloud gaming market. As a result of the acquisition, Microsoft could be able to boost its presence in mobile gaming, where they are largely absent.
A number of regulators are concerned that Microsoft may restrict access to Activision's console and PC video games, particularly Call of Duty, and make them exclusive to Xbox.
In a legal battle, U.S. regulators attempted to stop the deal, but a federal judge in San Francisco ruled in favor of Microsoft and Activision Blizzard.
In May, EU regulators approved the acquisition after Microsoft offered remedies to allay competition concerns, such as royalty-free licenses to cloud gaming platforms to stream Activision games.
The UK's competition agency, the Competition and Markets Authority, said that as part of the new deal, Microsoft will not acquire cloud rights for existing Activision PC and console games, or for new games released by Activision in the future.