Megan Fox's Halloween costume raises eyebrows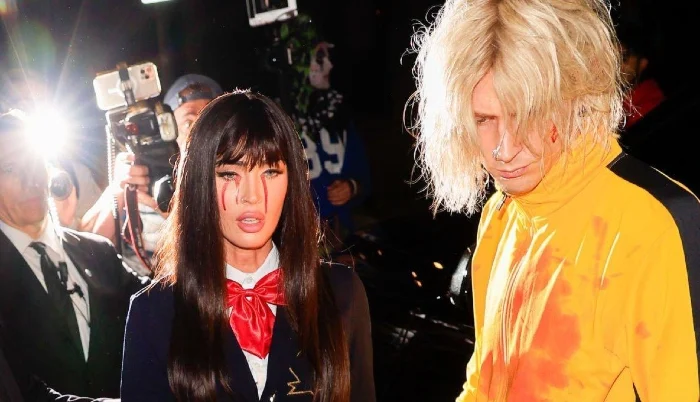 In response to the criticism of her Halloween costume, Megan Fox issued a statement.
As a result of the ongoing rift regarding fair wages, the union advised members not to dress as studio-trademarked characters.
Megan and her fiancé Machine Gun Kelly attended the Casamigos Halloween party dressed as characters from Quentin Tarantino's films.
Jennifer Body's actor dressed up as Gogo Yubari, while the Bad Things singer dressed as Uma Thurman's character in The Bride.
The actress Lisa Ann Walter wrote on X (formerly known as Twitter), "What a rebel. Keep posing for stupid s***, pretty lady."
The union's account was tagged in Megan's caption after she posted the look on her Instagram handle.
Ruby Rose drew attention to the controversy surrounding the Harvey Weinstein film the couple chose. 
Uma Thurman's near-death experience and a decades-long cover-up of a car accident… Does this symbolize the power studios have over actors? Or .. ?" she wrote. A group fighting for her to be paid a fair wage has also questioned why the 37-year-old actress is "defiant" to them.
Aside from praising Megan, actress Paige Mc Garvin wrote that she "looks amazing", but added that