McDonald's sandwich becomes $1B brand worldwide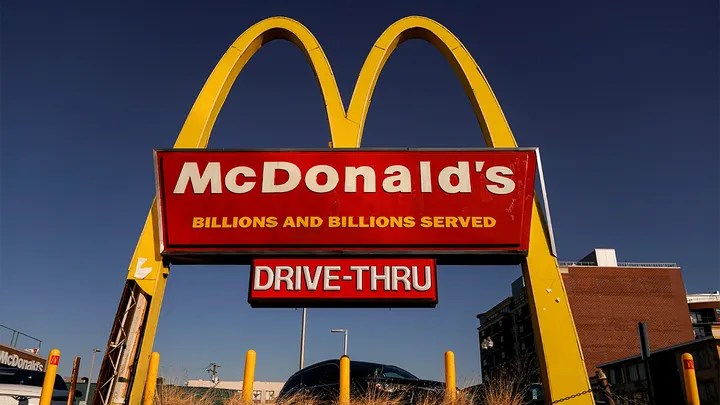 McDonald's revealed in an earnings call Monday that its rebranded Crispy Chicken Sandwiches — which are now known as the McCrispy — have grown to become a $1 billion global brand. 
In the third quarter of this year, McDonald's consolidated revenues increased by 14% and comparable sales in the U.S. rose 8.1%. 
The McCrispy chicken sandwich continues to be an important driver of chicken share growth, first introduced in Canada and Germany, and now a billion-dollar brand, according to McDonald's Chief Financial Officer Ian Borden. 
It is described by McDonald's as a "southern-style fried chicken sandwich that is crispy, juicy, and tender perfection" served on a toasted potato roll topped with crinkle-cut pickles.
There is also a spicy and deluxe version of the sandwich with lettuce, tomatoes, and mayonnaise. 
"When McDonald's Crispy Chicken Sandwich first appeared on American menus in 2021, it quickly became a fan favorite.
McDonald's President and CEO Chris Kempczinski said in a statement, "With global Systemwide sales growth of 11%, our third quarter results reflect our leadership position in the industry."
McDonald's said many of its markets are using the digital app to engage customers, most recently by bringing back Monopoly to Australia, the U.K., and Spain.