Matt Damon proves he's the coolest dad ever by bringing his daughters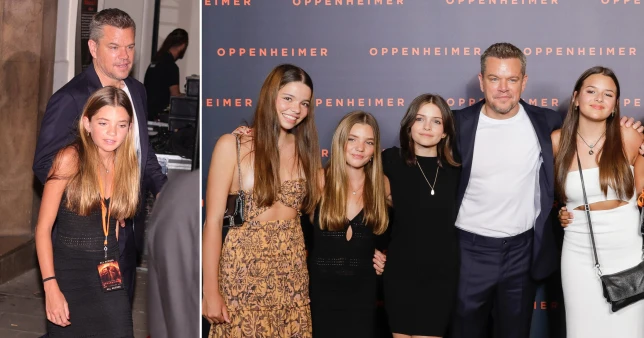 The Oppenheimer stars and Matt Damon took Paris by storm on Tuesday at the premiere of their new movie.
We hear you ask, what's the new film? It's just a summer flick called Oppenheimer.
(Barbie aside) Matt plays the lead role in Christopher Nolan's new film opposite Cillian Murphy and Florence Pugh.
However, Matt's leading ladies on Tuesday night were his daughters, who travelled to France to support him. As he posed with 24-year-old Alexia, Gia, 14, and 12-year-old Stella at the star-studded bash, the A-lister even let his daughters bring some pals along for the night out.
While posing with his daughters, Matt – who is also a dad to 17-year-old Isabella – looked as proud as can be. Toward the end of the evening, Matt and his youngest daughter Stella were spotted walking home.
In a black dress, Stella looked cool as she dashed toward a waiting car with her dad.
In Matt's new biopic, he portrays the enigmatic scientist J. A. Oppenheimer (Cillian), whose invention of the atomic bomb risked destroying the world.