Larsa Pippen strongly reacts to Michael Jordan disapproving her for Marcus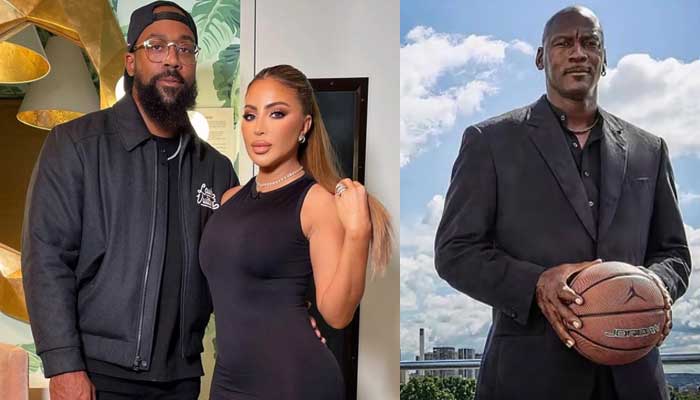 In reaction to Michael Jordan's comment about disapproving her for his son Marcus, American TV personality Larsa Pippen, who is dating the basketball player's son, has strongly condemned it.
Separation Anxiety podcast hosts Larsa and Marcus discussed their reaction to Michael's recent public disapproval.
A furious Larsa yelled at Marcus, "You thought it was funny. The joke didn't appeal to me. This isn't funny at all. I felt embarrassed because it went everywhere."
According to her, it literally spread everywhere. People started to say that I was lying online… that I lied and said our parents are fine when I did interviews and said both of our families were fine."
As I said, I didn't embellish that… and I would say both our parents want us to be happy… I understand that it isn't awkward for us to be together because we are a couple."
She was previously married to Scottie Pippen, who is a teammate of the legendary basketball player, Michael Jordan. They parted ways in 2021. There are four children in the couple's family.
Also, she admitted that some people might find our relationship awkward, including Scottie.
It may be awkward for my ex and your dad because they have their own relationship."
Just Jared quoted Larsa Pippen as saying: "I wasn't a part of it, and neither were you. Thus, I imagine they find it strange, and I'm sure your dad does too. It's impossible for me to be mad. Yes, I understand… I was traumatized. People think I lied. What are we going to do?" I was thinking.