Leading activist Arnon Nampa jailed over calls for royal reform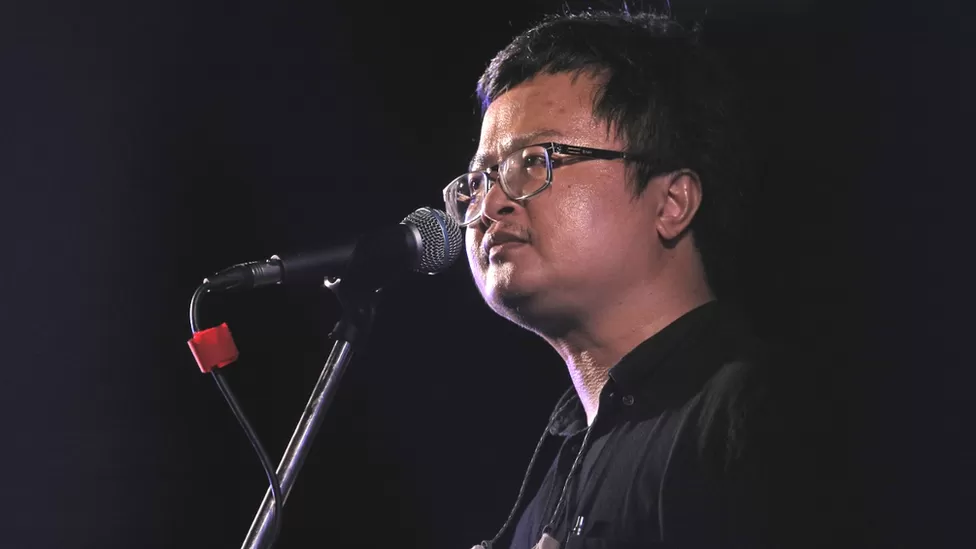 A Bangkok court convicted him for comments he made during a protest in October 2020.
Lese-majeste law in Thailand prohibits anyone from insulting the monarchy.
After a coup in 2014, the military has increasingly enforced it.
A human rights lawyer named Arnon was the first activist to publicly call for a national conversation on the role of the monarchy today.
The verdict follows months of public discussion of the law after the general election in May, when the progressive Move Forward party defied expectations by winning the largest number of votes and seats in parliament on a platform of sweeping reform, including a demand for amending the reader -majeste law.
As a result, the military-appointed senate blocked Move Forward from forming a government, despite the clear majority it had with its then-coalition partners.
Senators argued that simply proposing changes to the law would threaten the monarchy's status in Thailand.
A coalition of conservative parties from the outgoing administration was formed as a result. As a result, any discussion of the monarchy will certainly be strongly discouraged. Arnon Nampa shot to fame on August 3, 2020, when he broke a strict taboo by urging the monarchy to be a part of wider reforms during student protests against the military-backed government.
It was a very risky move. Thailand has jailed people for 30 or 40 years for defaming the royal family on social media.