Joe Jonas, Sophie Turner second daughter's name REVEALED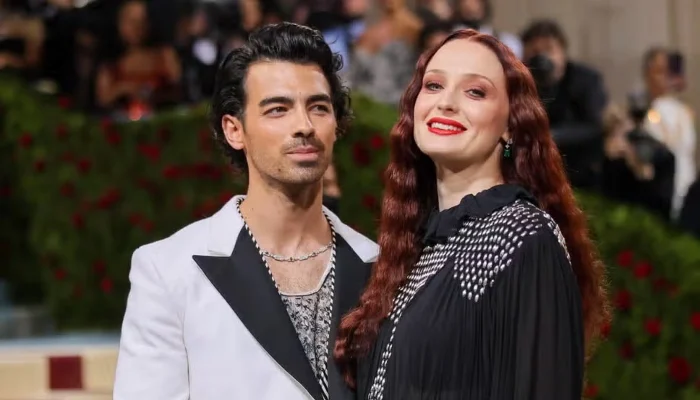 Joe Jonas and Sophie Turner's second daughter's name has finally been revealed amid their messy divorce settlements.
In documents obtained by Page Six, the Game of Thrones actor and the Jonas Brothers singer named their now 1-year-old daughter Delphine.
Sophie and Joe, who also have a 3-year-old daughter Willa, have guarded the identity of their second child since July 2022.
The name was mentioned in recent court records in which Sophie requested a postponement of her divorce from Joe while they decided on child custody.
In order to get her two girls back to England, the 27-year-old actress filed a lawsuit against Joe last week.
Sophie accuses the Sucker hitmaker of kidnapping and calling it an "international child abduction case" because he refused to give them their passports.
A few days prior to the couple's decision to allow their daughters to stay in New York while they settle their divorce and custody issues, the statement was made.
Sophie and Joe have agreed to a temporary consent order on September 25 that prohibits either of them from transporting their children outside the state.