Kangana Ranaut slams Sonam Kapoor for mocking her 'English-speaking skills'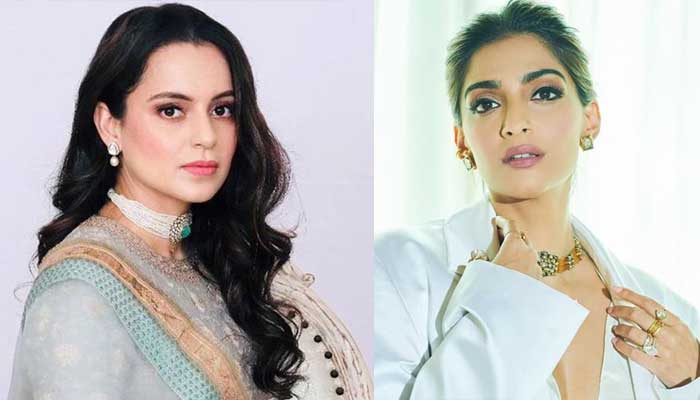 A degrading comment on Kangana Ranaut's ability to speak fluent English has been attributed to Sonam Kapoor.
Kangana posted a video of Sonam's old Koffee With Karan interview on her Instagram story.
The Zoya Factor actress was asked by Karan during the rapid fire round: "If you had the power to give celebrities these aspects, who would you choose to have fluent English?"
As soon as Sonam heard Kangana's name, she took it without hesitation.
After watching the clip, the Tanu Weds Manu actress was heartbroken. As a result, she took a jibe at Anil Kapoor's daughter.
As she wrote: "From years of fighting with the film mafia, I learned that nobody will be mocked for not speaking English… also, that show is officially closed."
Even at 24 after being openly bullied, humiliated and mocked, the 36-year-old actress showed grace, sophistication, articulation and humility that English-speaking gossipy aunts with so-called great upbringing can never match.
Kangana Ranaut's next film, Emergency, will portray former Indian Prime Minister Indira Gandhi. In an article published in India Today on November 24, it is reported that the film will be released.