King Charles and Queen Camilla on state visit to France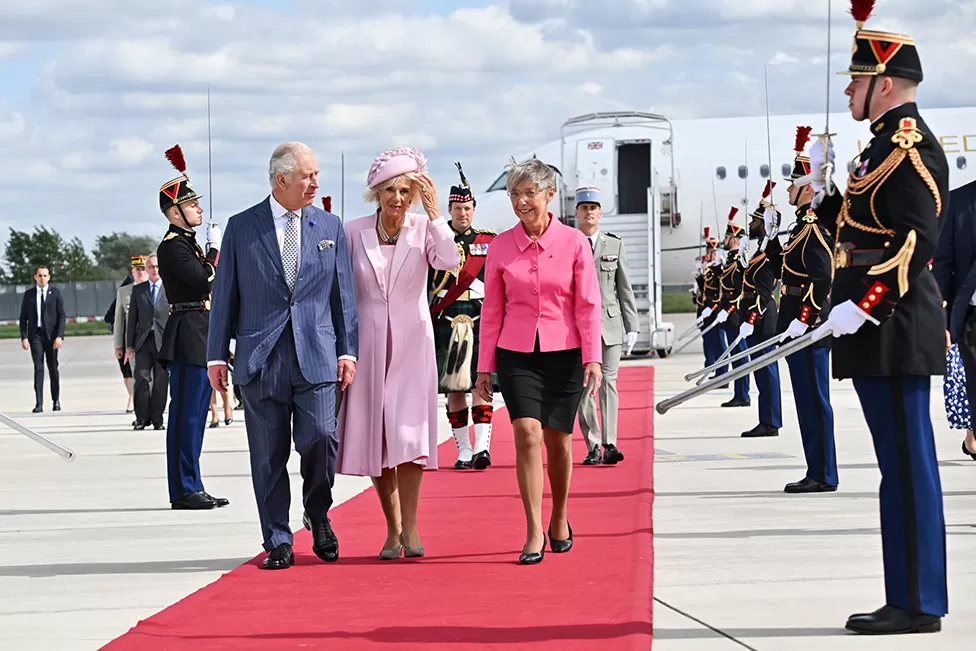 In Paris, the King and Queen touched down at Orly airport to begin their three-day trip.
In Paris, they were welcomed by French Prime Minister Elisabeth Borne before driving to the Arc De Triomphe for a ceremonial welcome.
French President Emmanuel Macron and his wife Brigitte welcomed the King and Queen at the Arc de Triomphe.
Using the Comite de la Flamme passed to him by Mr Macron, King Charles re-kindled the eternal flame as part of the ceremonial welcome.
Afterwards, they laid a wreath at the Tomb of the Unknown Soldier.
At the ceremony, the Patrouille de France, an elite acrobatic flying team of the French Air Force, and the RAF Red Arrows flew a flypast.
Following these events, the King and Queen traveled to the Elysee Palace for a bilateral meeting with the French President.
In keeping with a tradition established by his mother, Queen Elizabeth II, the King planted a tree with President Macron in the garden of the British Ambassador's residence.
A state dinner was held at the Palace of Versailles for the King and Queen on Wednesday evening.
King George VI raised a toast to the president, First Lady, French people, and the encontre cordiale between Britain and France.