Keir Starmer holds 'get to know you' talks with France's President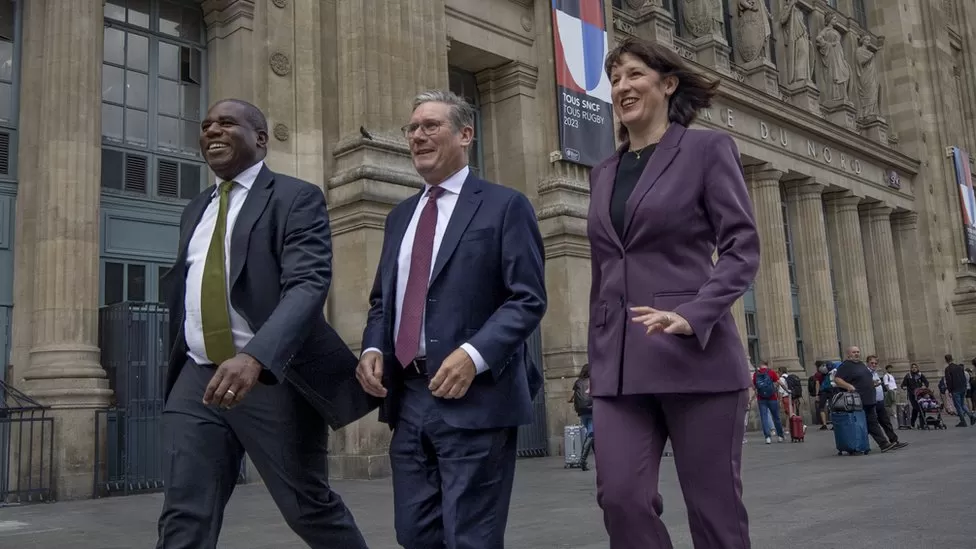 In Paris, Labour leader Keir Starmer met with French President Emmanuel Macron in what he called a "very constructive and positive" meeting.
After photos, handshakes and smiles in the Netherlands, Canada, and France in the last few days, this is the latest stop on Sir Keir's grip-and-grin world tour.
Despite the danger of hubris being attributed to him, he's trying to project an image of a government in waiting.
Rather than The Hague, Montreal and Paris, the road to Downing Street leads via High Peak, Midlothian and Pendle.
At Vivendi's headquarters this morning, he met a dozen business leaders from French firms with "strong commercial footprints" in the UK.
He is accompanied by Rachel Reeves, shadow chancellor, and David Lammy, shadow foreign secretary.
The media were excluded from the meeting with Mr Macron, which began with gifts being exchanged. A shirt bearing Mr Macron's name was presented to him. Labour leader received some cufflinks from French President Emmanuel Macron.
It is customary for heads of state to avoid flashbulbs too close to a meeting with an opposition politician, since the formal relationship is between governments.
In today's news, Sir Keir is being given the time of day by President Macron, which means that President Macron believes Sir Keir has a good chance of becoming prime minister.