How ties with India soured over Hardeep Singh Nijjar killing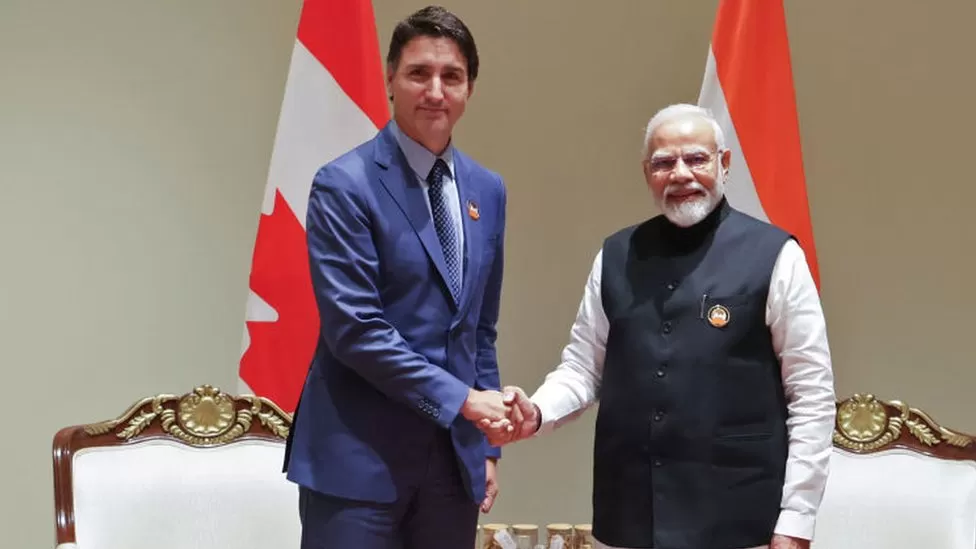 On Monday, Prime Minister Justin Trudeau announced that Canada was investigating "credible allegations" that Indian government agents were involved in the June murder of Hardeep Singh Nijjar in British Columbia.
The Indian government responded furiously, calling the allegations "absurd" and rejecting them "completely". It's unclear how they will pull back from the brink now that both have expelled one of the other's diplomats.
Earlier this year, the countries were making progress towards signing a long-awaited free trade agreement. As a result, the talks have been halted and the upcoming Canadian trade mission to India has been postponed.
How did things get to this point?
A tense (and short) meeting between Canadian Prime Minister Justin Trudeau and Indian Prime Minister Narendra Modi at the recent G20 summit in Delhi offered some hints. After his plane developed a technical fault, he had to wait in Delhi for two more days before he could leave. There was no mincing of words after the meeting between the two leaders. Trudeau vowed to defend "freedom of expression" while fighting hatred.
The Indian government said it was concerned about extremist elements in Canada who it accused of "promoting secessionism and inciting violence against Indian diplomats" in an uncharacteristically sharp statement.
Khalistan, or a separate homeland for Sikhs, is being advocated by Sikh activists in Canada. In northern Punjab state, where Sikhs constitute the majority of the population (outside Punjab, Canada has the largest number of Sikhs in the world), this demand invokes painful memories for millions.