Justin Timberlake wife reacts to Britney Spears' memoir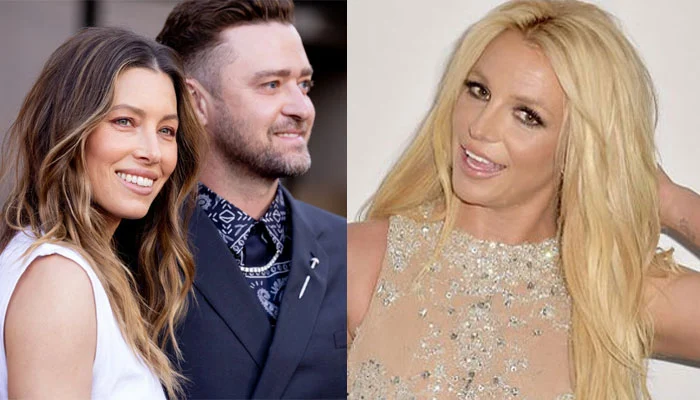 Justin Timberlake's wife believes he "deserves" to live in peace since he dated Britney Spears years ago.
Candy star feels bad for Spears, but she doesn't like the negative press her husband has been receiving since Spears dropped The Woman In Me.
In her book, the Toxic hitmaker revealed bombshell details about her three-year romance with Timberlake.
Her most prominent claim was that Timberlake urged her to abort their child after she got pregnant while they were dating.
An insider told Us Weekly that Biel already knew about Spears' pregnancy before she read the autobiography.
She finds it difficult to watch Justin being trolled on social media and targeted by Britney fans. Despite Justin's mistakes, she believes he has learned from them and deserves peace," the insider shared.
The insider said the singer-actor is "happy at home with Jess and his kids and focusing on his new music."
Timberlake is working on a new solo album and will attend Trolls 3's premiere in November, the tipster said.
According to the source, Justin won't stay low or avoid the media because of Britney's claims. "He wants to move past the drama and focus on his work and family," she said. There is a lot to look forward to for him."