Japan condemns Yemen's Houthi rebels hijack of cargo ship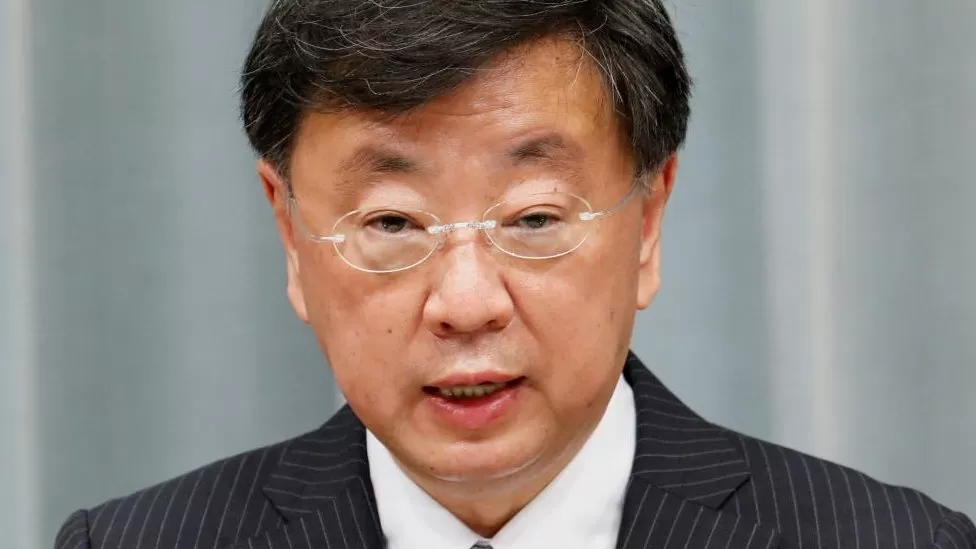 A Japanese cargo ship was hijacked by Houthi rebels backed by Iran in the Red Sea. The Japanese government has strongly condemned the incident.
Yemeni militia members claimed the vessel was Israeli, but a Japanese government spokesperson confirmed it was a car carrier operated by Nippon Yusen.
Japan's chief cabinet secretary said the ship was in the process of being released.
Iran, which supports the Houthi militia, is blamed for the hijacking, according to Benjamin Netanyahu, the Israeli Prime Minister.
He called it an "Iranian attack on an international ship" and said neither the vessel nor the crew were Israeli.
There are believed to be 22 people on board the vessel, which is believed to be British-owned.
Japan's chief cabinet secretary, Hirokazu Matsuno, said that various ministries and agencies, including the transport ministry and the foreign ministry, are collecting information and working with the relevant countries to get the vessel and crew released as soon as possible.
The crew is believed to be made up of Bulgarians and Filipinos, with no Japanese nationals on board.
According to Yemeni Houthi rebels' military spokesperson Yahya al-Sarea, the ship was Israeli and taken to Yemeni ports.
In response to Israel's retaliatory military action in the Gaza Strip following the October 7 attack by Hamas militants, the Houthis had earlier threatened to target any Israeli ship within their reach.
According to Iranian Foreign Minister Hossein Amir-Abdollahian, Iranian resistance groups are "cleverly adjusting pressure" on Israel and its supporters.
The Houthis shot down a US military drone off Yemen's coast earlier this month, according to American officials.
A prolonged civil war has been raging in Yemen between the Houthis and the official government, which is backed by Saudi Arabia.