China navy used sonar pulses against Australian divers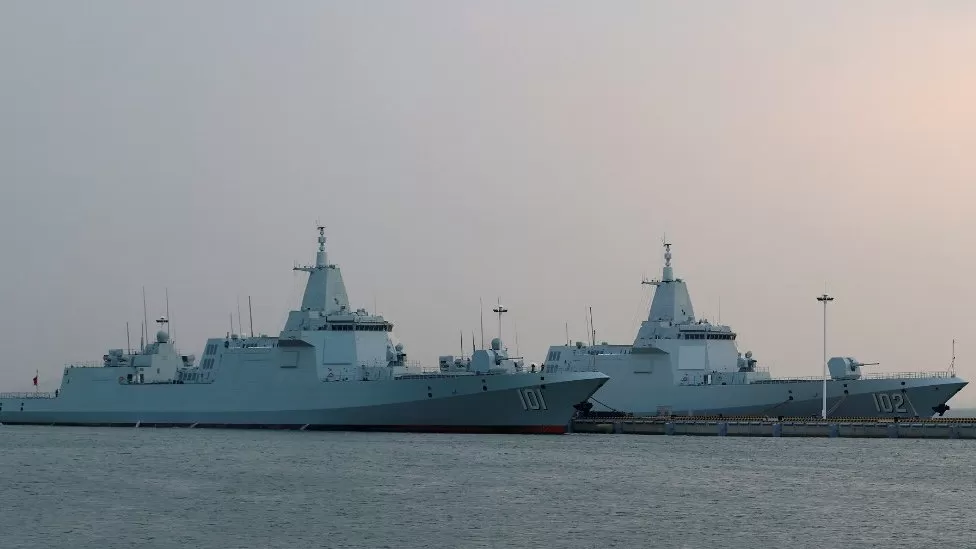 Australia has accused China's navy of using sonar pulses in an incident in international waters that resulted in Australian divers suffering injuries.
It was the Chinese warship that resorted to "unsafe and unprofessional" behavior during this week's encounter off Japan, according to the Australian defence minister.
He said divers were clearing fishing nets from the propellers of an Australian frigate when the warship approached.
As a result, the Chinese ship released dangerous sonar pulses, according to the minister.
Defence Minister Richard Marles said in a statement on Saturday that this threatened the safety of the Australian divers.
Injuries suffered by the divers are likely caused by the sonar, according to Mr Marles.
The Australian government expects all countries, including China, to operate their militaries safely and professionally.
In a statement, HMAS Toowoomba said it intended to conduct diving operations on normal maritime channels using internationally recognized signals.
Divers can suffer dizziness, hearing damage, and other injuries as a result of exposure to high levels of underwater sound, according to the Diving Medical Advisory Committee.
An incident was reported in the Exclusive Economic Zone of Japan on Tuesday. According to Mr Marles, HMAS Toowoomba supported UN sanctions enforcement by conducting operations.
Anthony Albanese, Australian Prime Minister, praised the "significant progress" made between the Pacific powers during his recent trip to China.
There are still tensions, particularly over security. In the Asia-Pacific region, Australia has expressed concern about China's growing assertiveness.
To counter potential Chinese threats, Canberra has deepened military ties with the US and overhauled its defence posture.