Extreme weather 'biggest threat' to UK heritage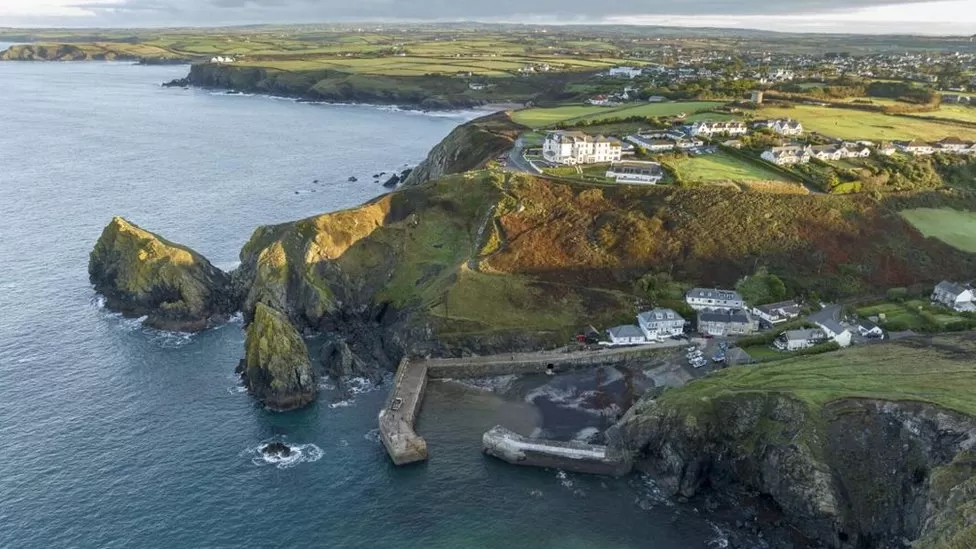 Nearly three-quarters of the National Trust's sites are threatened by flooding, wildfires and extreme weather, according to a report.
Climate change poses the biggest threat to the region despite its 28,500 historic homes, 250,000 hectares, and 780 miles of coastline.
According to its report, the UK government needs to do more to assist organizations in adapting to climate change.
According to the government, the country will be more resilient over the next five years.
"Climate change is the single biggest threat to the places that we care for," said Patrick Begg, the trust's natural resources director.
As a result of climate change, the trust monitors extreme weather events, such as downpours, flooding and droughts, that threaten its stately homes, museum collections, parks, gardens, and land holdings.
Using the data from its 'hazard map,' it runs a "worst-case scenario" in which greenhouse gas emissions, which trap heat in the atmosphere, continue at their current pace.
Planning for the worst will help the charity identify vulnerable sites across England, Wales and Northern Ireland and use knowledge gained by local teams to adapt.
According to the map, over the next 40 years, 5% to 17% of National Trust properties will face a high level of threat from issues such as coastal erosion, extreme heat, and flooding.
By 2060, 71% of the trust's sites could be at medium to high risk of being affected by climate change-related extreme weather events, according to Monday's report – "A Climate for Change".
Due to climate change, the conservation body is ramping up its climate adaptation efforts, spending millions on repairs and protection, but deciding where to spend the money more effectively.