Jamie Dimon warns business-friendly Texas over laws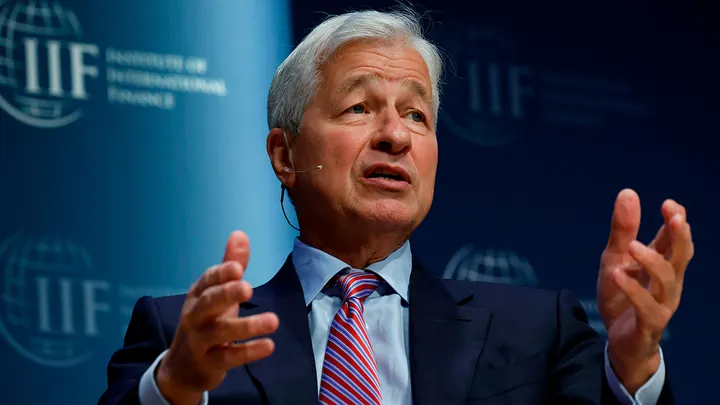 Jamie Dimon, CEO of JPMorgan Chase, urged Texas not to damage its reputation by taking on major companies
Jamie Dimon, CEO of JPMorgan Chase, praised Texas for creating a business-friendly environment this week but warned the state risks tarnishing that reputation with laws punishing major financial institutions.
In an interview with Bloomberg on Wednesday, Dimon described Texas as a wonderful, welcoming state. The government has done a magnificent job, which is why we have growth, low unemployment, and people moving companies and jobs here.
I believe that damaging it even a little bit is a mistake."
A pair of state laws were passed in Texas in 2021 restricting public contracts with financial institutions that boycott energy companies or discriminate against firearms manufacturers.
"We don't discriminate or boycott anybody, regardless of their political affiliation or anything else," Dimon said in the interview. "We make risk, legal, credit, and reputational decisions, which is our legal right and my obligation as JPMorgan Chase's chairman and CEO."
Texas Attorney General Ken Paxton's office initiated a review of several major Wall Street firms, including JPMorgan, Bank of America, and Wells Fargo, last month to determine whether they violated the energy law.
In comparison to the S&P 500, JPMorgan shares have gained more than 5% so far this year.