James Cleverly begins China talks as UK MPs criticise approach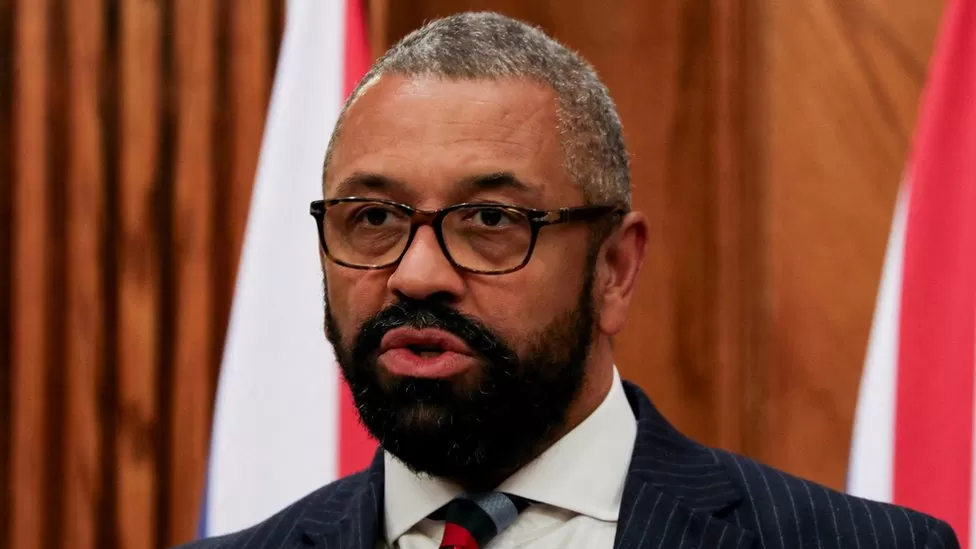 Mr Cleverly stressed the importance of face-to-face exchanges during a meeting with China's vice president.
In advance of his visit, some UK MPs attacked the government's approach to China as "incoherent".
Sir Iain Duncan Smith compared it to appeasement.
Since 2018, when a senior UK minister last travelled to China for talks, relations between the UK and China have deteriorated.
Cleverly has promised to raise human rights violations with Chinese leaders and ask them to put more pressure on Russia.
Mr Cleverly sat across the table from China's Vice President Han Zheng in the Great Hall of the People on Wednesday, accompanied by the UK's ambassador to China.
Mr Cleverly will also meet with Wang Yi, China's foreign affairs minister, during his visit.
Cyber security and the war in Ukraine are also on the agenda.
From climate change to pandemic prevention, from economic instability to nuclear proliferation, China plays a crucial role in resolving global problems.
"China's size, history, and global significance make it impossible to ignore, but that comes with a responsibility.
In order to fulfill that responsibility, China must fulfill its international commitments and obligations."
As part of its report on UK policy in the Indo-Pacific, the Commons Foreign Affairs Committee criticised the government's approach to China.
According to the report, the Chinese Communist Party's activities are a threat to the UK and its interests.
In order to provide guidance to the public and private sectors, it calls for an unclassified version of the government's China strategy to be published.
The committee recommends that all relevant ministers be briefed on a higher classification version of the strategy.
As part of the cross-party group, the MPs condemned attacks on Hong Kong dissidents in the UK as "a sustained attempt" by China to intimidate its critics.
Conservative committee chairwoman Alicia Kearns said the committee argued for "balancing economic cooperation with caution" with China.
China's elusive strategy is buried deep in Whitehall, hidden even from senior ministers.
Without an understanding of the overall strategy, how can policy-makers and legislators implement policies and make laws?"
She told the It is more important that we are in the room with them in stark disagreement rather than cutting off relations."