India lodges 'strong protest' over territory claims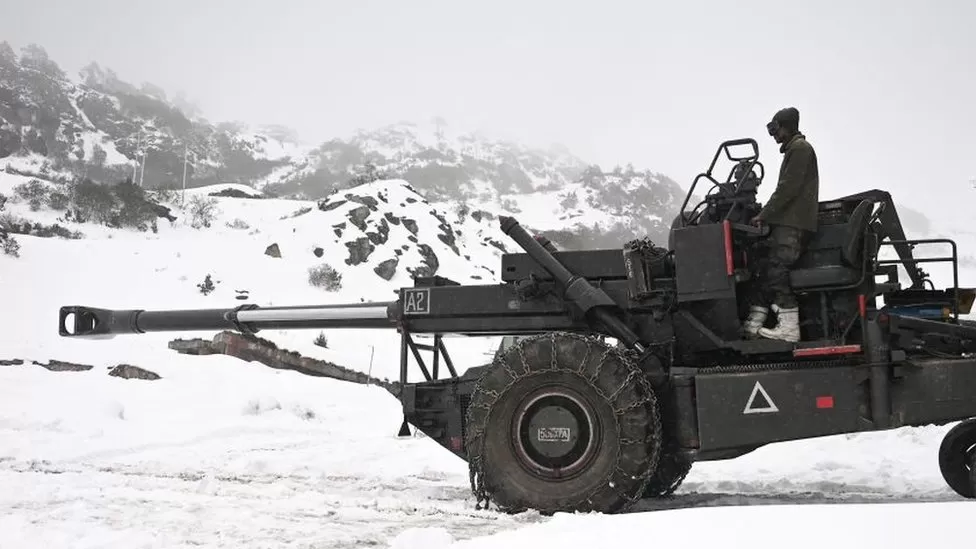 Arunachal Pradesh and the disputed Aksai Chin plateau are shown on the map as Chinese territory, according to Indian media.
China's ministry of natural resources released it on Monday.
"We reject these claims as they lack any basis," said Arindam Bagchi, spokesperson for the Indian foreign ministry.
China's actions "only complicate the resolution of the boundary dispute", he said.
As of yet, Beijing has not responded officially.
Similarly, India's Foreign Minister S Jaishankar called China's claim absurd.
On Tuesday, he told TV channel NDTV, "China has even in the past claimed territory that is not its. This is an old habit of theirs.".
India's protest comes days after Prime Minister Narendra Modi and Chinese President Xi Jinping spoke at the Brics summit in South Africa. As a result, an Indian official said the two countries had agreed to "intensify efforts at expeditious disengagement and de-escalation" along the disputed border.
In the past, India has reacted angrily to China's territorial claims.
De facto border along the Himalayas – called the Line of Actual Control, or LAC – is the source of tension between the neighbors. In places, the line can shift due to rivers, lakes, and snowcaps.
In December, Indian and Chinese troops clashed along the border in Tawang, sparking tensions between soldiers on both sides.
In claiming Arunachal Pradesh as its territory, China calls it "South Tibet" – a claim India firmly rejects. China controls the Aksai Chin plateau in the Himalayas, which India claims.
Arunachal Pradesh will always be an "integral and inalienable part of India", Delhi said in April in response to China's efforts to rename 11 places in the state.
There has been deterioration in relations between India and China since 2020, when their troops clashed in the Galwan valley in Ladakh, the first fatal confrontation between them since 1975.