Iyad Halaq: Israeli court acquits officer who killed autistic Palestinian man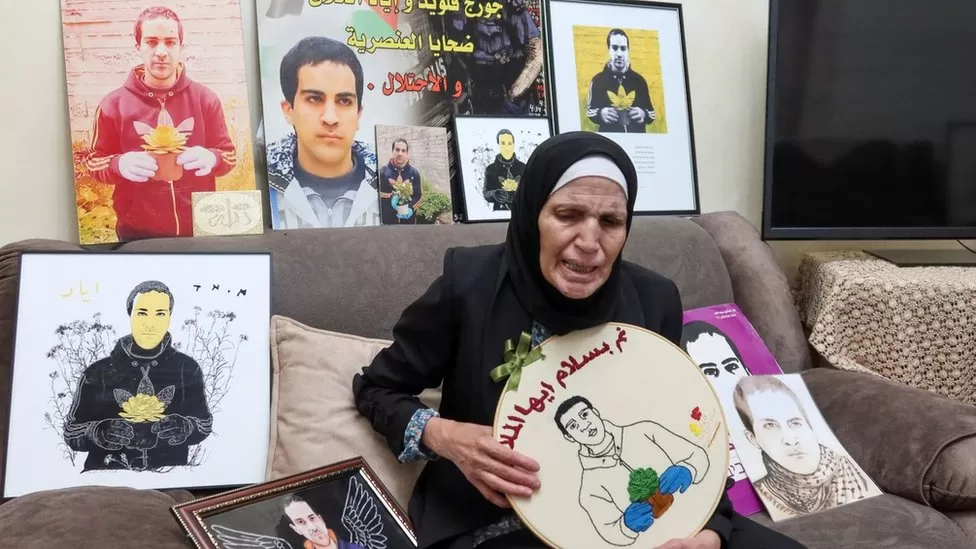 A border police officer accused of recklessly killing an autistic Palestinian man in occupied East Jerusalem in 2020 has been acquitted by an Israeli court.
During his walk to his special needs school, Iyad Halaq, 32, was shot. When the unnamed officer failed to obey orders to stop, the officer thought he was carrying a weapon.
"An honest mistake" was found to have been committed by the officer by the Jerusalem district court.
"A particular injustice" was the verdict described by Halaq's mother.
The national security minister and police commissioner welcomed it, however.
In his family, Iyad Halaq was described as a low-functioning autism spectrum patient who had difficulty communicating.
Every day, he walked from his home in Jerusalem's Wadi al-Joz district to a center for disabled children and adults.
Halaq was suspected of planning an attack near the Old City on the day he was killed in May 2020, the Jerusalem District Court noted.
A police officer approached him and ordered him to stop, but he fled.
After Halaq tried to hide in a rubbish storage room, the defendant shot him in the leg after joining the pursuit with another officer.
As Halaq got up and pointed at his female school counselor, who was trying to protect him, the defendant shot him in the chest.
According to the indictment, the defendant "fired at [Halaq's] upper body, thereby taking an unreasonable risk of causing his death", despite the fact that Halaq was wounded, had nothing in his hands, and did nothing to warrant such a risk.
The defendant, however, successfully argued that he was acting in self-defense.
Despite Halaq's special needs, he made "an honest mistake thinking he was facing an armed terrorist".
According to Halaq's mother Rana, after the verdict, his killer is relaxing, going out, and having a good time.
Acquittal was "further evidence that the Israeli judicial system is part of the occupation system," said the Palestinian foreign ministry.
Kobi Shabtai, Israel's police commissioner at the time, said the death of Halaq was "unfortunate" but that the court's decision was "correct".
Separately, an Israeli soldier, Staff Sgt Shilo Yosef Amir, was shot dead by a Palestinian near Kedumim in the occupied West Bank on Thursday.
As the gunman attempted to flee, other soldiers killed him.
Hamas praised the attack as "response" to Israel's two-day military operation earlier this week in the West Bank city of Jenin, in which 12 Palestinians and one Israeli soldier were killed.