India asks Canada for information on Sikh leader's murder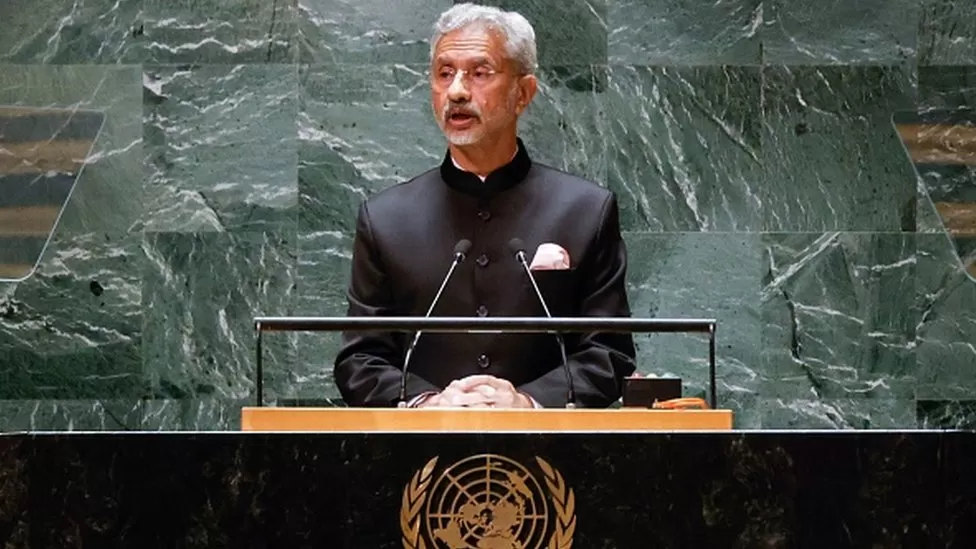 Jaishankar was referring to the June murder of Hardeep Singh Nijjar in Canada.
The tensions flared up after Canada said it was investigating "credible allegations" linking the Indian state to the murder.
The claim was dismissed as "absurd" by India.
Despite insisting that Delhi had no role in the murder, Mr Jaishankar said the Indian government was willing to investigate any "relevant" allegations. On Tuesday, he will address the UN General Assembly at an event in New York.
One, we told the Canadians that this [extrajudicial killings] is not the policy of the Indian government. Secondly, we said to the Canadians, "Look, if you have anything specific, if you have anything relevant, let us know – we're open to it."
In June, Hardeep Singh Nijjar was shot dead outside a temple in British Columbia. His supporters vehemently deny that he was designated a terrorist by India in 2020.
Sikh separatists in Western countries have often demanded Khalistan, or a separate Sikh homeland, from the Indian government.
Khalistan reached its peak in India's Sikh-majority Punjab state during the 1980s.
The movement was suppressed by force and now has little resonance in India, but some in the Sikh diaspora still adhere to it in countries such as Canada, Australia, and the United Kingdom.