Imad Wasim gives no-nonsense statement on Pakistan captaincy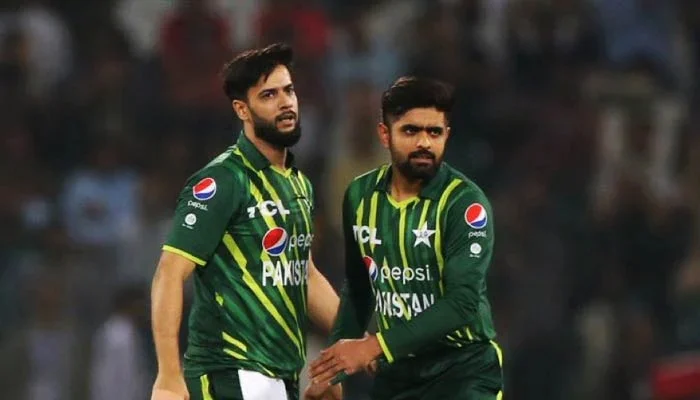 During an interview on Saturday, all-rounder Imad Wasim discussed the Pakistan national team captaincy debate.
Wasim was a top contender to replace Shadab Khan as vice-captain for the New Zealand series earlier this year.
"Only controllable things should be controlled, and things that are out of your control, you shouldn't worry about them. The selections, the captaincy, and the performances are outside my control, so I don't really think about them. I just live my life day by day," Wasim told a local cricket website.
Furthermore, I am proud to be a member of the Pakistani national team. I play league and national cricket with passion, regardless of where I am playing. It is important to have passion, but pride and dignity are even more important. Keeping this in mind is something I always do," he said.
Additionally, Wasim discussed his inclusion in Pakistan's World Cup squad.
"I do not worry too much about this [World Cup] selection nor do I think about it at the moment. It is straightforward, whatever they decide, they decide. Still, I will be available when the time comes. Serving Pakistan is a great honor. "So, whatever happens, I am more than welcome, but I honestly do not beat myself up over selection since it is something outside of my control and something I cannot control," he said.
The captaincy of Babar Azam was also mentioned by him.
When you play for the country, you put everything else aside, and this is exactly what we did. I was playing as a player rather than as the captain of Pakistan's team, since Babar [Babar] is the captain. We have always respected each other, and we still do. "You have to leave all of these things behind when you play for your country," he said.
During his international career for Pakistan, the Swansea-born cricketer has played 55 One-Day Internationals and 66 Twenty-20 Internationals.