'Being greedy': Shastri warns India about Bumrah while citing Shaheen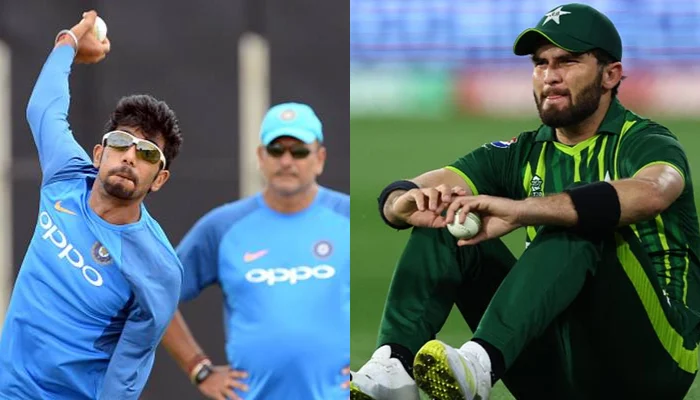 Indian pacer Jasprit Bumrah's return from injury shouldn't be rushed, according to former cricketer Ravi Shastri.
With regards to pacer Shaheen Shah Afridi, the 61-year-old said India should not make the same mistake as Pakistan.
"That's the concern, you want him [Bumrah] healthy. Despite being a world-class operator, you want to keep him in peak physical condition. We should not rush him for the World Cup because he is such an important cricketer. You do that, and then you lose him for four months afterwards. In much the same way as Shaheen Afridi. Since the T20 World Cup, he hasn't played a game. Pakistan rushed him into the tournament. The Week reported that Shastri had been out of commission for four months.
In a thin line, you draw a distinction between greed and playing. In the end, it is up to the individual to think about himself. Sometimes you want to go back to the field, but it can be a costly mistake. The issue must be taken into consideration. Shami and Siraj are experienced, so I think there is experience.
Fast bowlers aren't needed in India too much. It is more about the spin department. There are a few leg spinners around like Jaddu, Axar, Chahal, Kuldeep, and Bishnoi who cover that as well. The depth you have there is sufficient."
During the first Test against Sri Lanka last year, Afridi suffered a knee injury. It took him four months to return to action, but he was injured once again in the final of the T20 Cricket World Cup against England. Consequently, he spent another three months on the sidelines before returning to the pitch in February for the Pakistan Super League (PSL) season eight.
Meanwhile, Bumrah has been injured since September last year, initially suffering from back problems and then undergoing back surgery. Currently, he is receiving rehabilitation at the NCA in Bengaluru, where he has made 70 percent of his recovery, according to Cricbuzz.
In order to assess Bumrah's recovery ahead of this year's World Cup on home soil, the Indian selectors are keen to include him in the squad for the Ireland T20I series in August.