Hugh Grant stuns as bright orange Oompa Loompa in first-look Wonka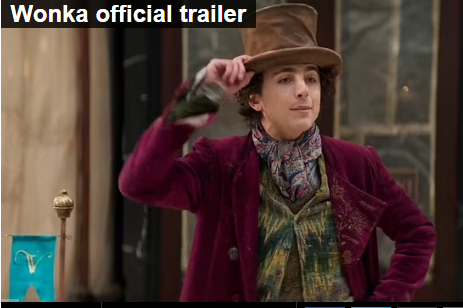 Timothée Chalamet stars in Wonka, the musical prequel to 1971's Willy Wonka & the Chocolate Factory.
We can expect lavish production numbers, bright colors, a somewhat eccentric leading man (he's following in Gene Wilder's footsteps, after all) and a lot of confectionery.
A first look at Timothée's foray into the iconic character can be seen in the trailer, as he tries to open up a chocolate shop against a cartel of chocolate makers.
With dance numbers and zany one-liners from Timothée, Wonka looks like an absolute blast, sending people flying with his magic hover-chocolates. As in the first film, Grant's character has orange skin, coiffured green hair, and white eyebrows.
Bafta-winning actor, 62, wears purple tweed suit with bloomers and matching pointy-toed pom-pom adorned shoes.
When he takes out a tiny flute and begins dancing, however, this slight scariness quickly disappears as he pompously announces that he is the perfect height for an Oompa Loompa.
Having triumphed as villain Phoenix Buchanan in Paddington 2, also directed and written by Wonka director and scribe Paul King, fans were eager to see Grant in another comedic, irreverent film.
'Roles I never imagined Hugh Grant would play. 'Hugh Grant's career path has become fascinating lately,' observed one fan, while another added: 'His silly little guy phase continues to disappoint.'