Huawei's surprise 5G smartphone helped it grow quicker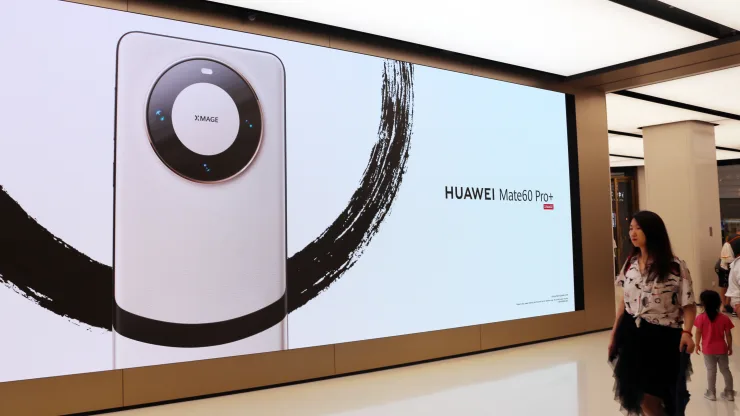 Huawei was the fastest-growing smartphone maker in China in the third quarter after the company released a smartphone with a surprisingly advanced chip inside.
Huawei is once again within touching distance of the top five smartphone makers by market share in China as a result of that growth.
In China, sales of the Chinese technology giant's smartphones grew 37% year over year, according to a report from Counterpoint Research. The company commanded a market share of 12.9% in the quarter, up from 9.1% a year earlier.
Honor, the largest smartphone maker by market share, saw its sales rise just 3% over last year. The sales of Vivo, Oppo and Apple all declined by double digits, according to Counterpoint Research.
A series of U.S. sanctions imposed beginning in 2019 cut Huawei off from key technologies, including semiconductors, causing its market share and business to decline.
Shenzhen-based giant Kirin designs its own chips, which Taiwanese firm TSMC manufactures. Huawei was unable to get its hands on other technology needed for 5G, which is the next generation of mobile internet, due to U.S. rules.
Huawei released a new smartphone in September called the Mate 60 Pro in China, which features an advanced 7 nanometer chip and 5G connectivity.
Among Chinese consumers, that sparked a lot of interest. Counterpoint Research reported that Huawei sold 1.6 million units in the first six weeks of the phone's release.
Huawei's growth has been boosted by this device.