Apple will release a bunch of new AirPods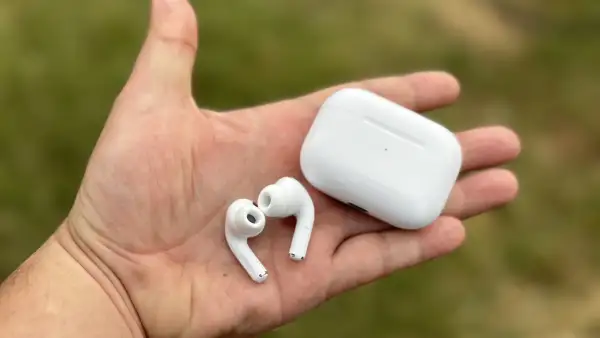 Apple plans to release new versions of several AirPods models next year.
The wireless headphones business at Apple has become a moneymaker for the company and requires regular updates to remain competitive. Apple's wireless white buds have become ubiquitous on big-city mass transit and in offices and schools since they were first unveiled in 2016.
The AirPods Max, Apple's highest-end $549 noise-canceling headphones, may get a USB-C charging port and new colors, according to reports. The $129 entry-level AirPods and $169 middle-tier model will reportedly be replaced with "fourth-generation" models with a new design, short stems, and noise canceling capabilities.
Apple's AirPods Pro, which cost $249, got minor updates last year, and it added a USB-C model this fall. Bloomberg reports that they could be updated by 2025.
Earlier this year, Apple updated the AirPods Pros with a new software feature that uses artificial intelligence to automatically turn down noise cancellation when a user talks, making it easier for users to leave them in all day.
Wearables, Home and Accessories, Apple's product line that generated $41 billion in revenue in fiscal 2022, includes AirPods sales. Apple Watch sales are also included in that figure.
After iPhones and Services, Wearables was Apple's third-largest business segment in 2022.