Hailey Bieber throws epic Halloween shade with 'Mean Girls' post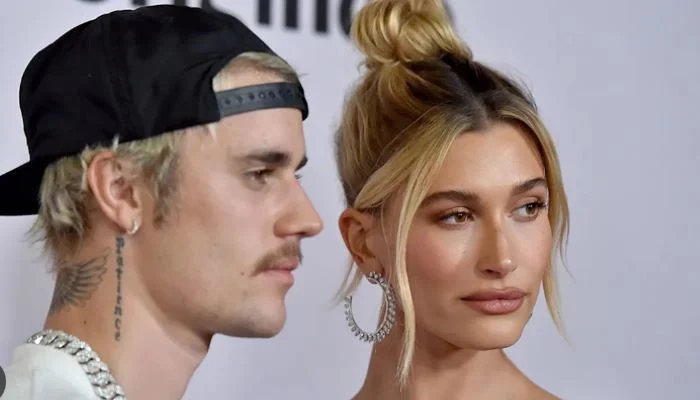 Hailey Bieber, the renowned model and Rhode founder, isn't one to shy away from a little social media fun. 
She teased her haters on Tuesday with a Halloween-inspired Instagram post that left fans and followers applauding her creativity and sense of humor.
Hailey recreated the iconic Mean Girls movie poster on Instagram, superimposing her face onto the bodies of various characters, including Lindsay Lohan's character, Cady Heron, and the infamous "plastics." 
Originally released in 2004, the beloved teen comedy has remained a pop culture sensation ever since. Hailey's take on the infamous "Burn Book" from the movie, a journal filled with unflattering comments about high school students, stole the show. 
The film portrays Rachel McAdams' character as the "nastiest skank bitch" to avoid, but Hailey substituted her own face for Regina's, giving the character a lighthearted twist.
A caption on Hailey's Halloween-themed post read, "She doesn't even go here! HAPPY HALLOWEEN," displaying her playful, lighthearted approach to critics.