Hailey Bieber expressed shock over Ivan Bart passing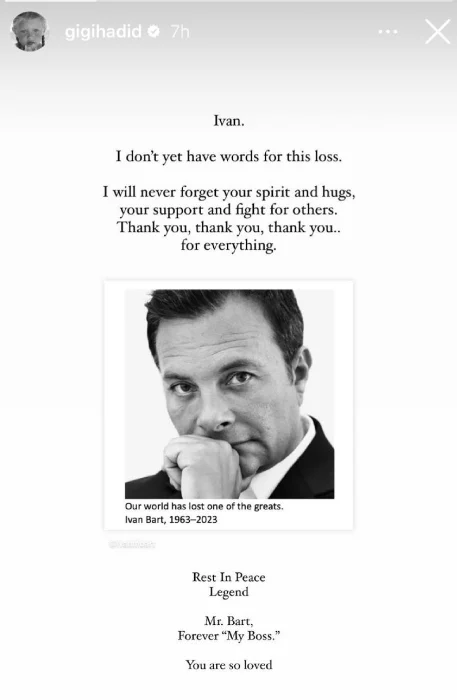 Hailey Bieber and Gigi Hadid expressed shock over the passing of Ivan Bart, the former president of a top modeling agency.
After an unspecified illness took the life of the former head of IMG Models, tributes began pouring in.
He was confirmed dead by the president and COO of Endeavor, the parent company of IMG Models. The email in which he announced Ivan's demise to the company's employees was shared by Women's Wear Daily.
Stephanie Seymour, Kate Moss, Gisele Bundchen, Joan Smalls, Kate Upton, and Tyra Banks were among the supermodels he launched during his 30-year career.
Her Instagram story included a note to the late president, in which she wrote, "I have no words to express my sorrow."
The 28-year-old model wrote, "I will never forget your spirits and hugs, or your support for others. Thank you for everything.".