German vice-chancellor Habeck hits out against rising antisemitism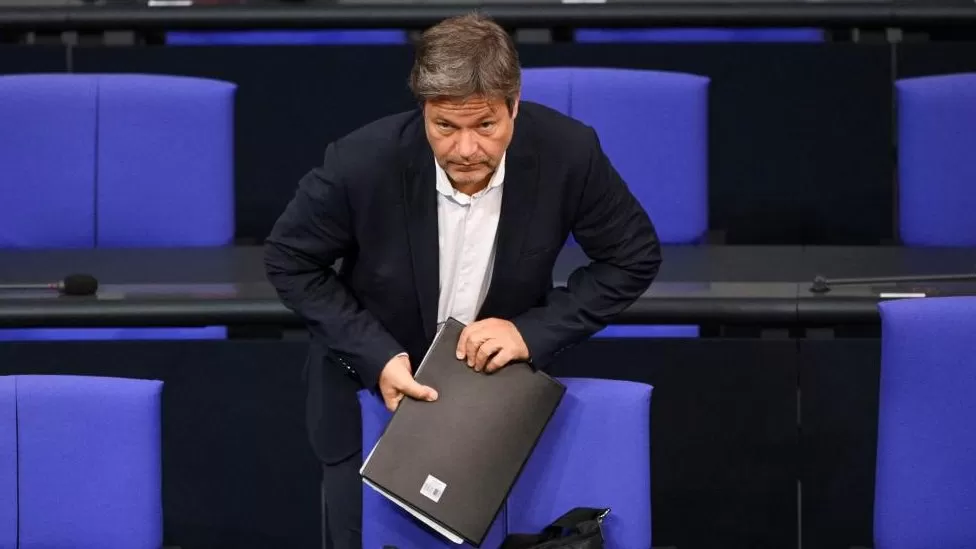 Antisemitism continues to rise in Germany, with German Vice-Chancellor Robert Habeck pledging a tough response.
A video he posted was viewed eight million times, criticizing antisemitism from Islamists, the far right, and "parts of the political left".
There has been an increase in antisemitic and anti-Israel incidents in Germany in the past few months.
The attacks began after Palestinian Hamas militants took more than 230 hostages and killed 1,400 Israelis during the October 7 attacks in Israel.
The Israeli government then declared war on Hamas, claiming it aims to destroy the organization. More than 9,000 people have died since then, according to the Hamas-run health ministry.
The lengthy and emotive video produced by Mr Habeck has had a big impact in Germany. Jewish communities were being told to stay away from certain places almost 80 years after the Holocaust, he noted.
Political figures praised him for giving a speech that sounded like the state of the nation. Affirming the responsibility of everyone in Germany to protect Jewish women and men, antisemitism commissioner Felix Klein said he had made a clear and prudent appeal.
German law prohibits burning other countries' flags, and the vice-chancellor reminded Germans they were breaking the law if they burnt the Israeli flag or praised Hamas' actions.
According to Mr Habeck, anyone who is German will be held responsible for this. "People who aren't German are also at risk of losing their residency status."
In addition to expressing concern about young activists on the left talking about "anti-colonialism", Mr Habeck said certain Muslim groups were "too hesitant" to distance themselves from Hamas or anti-Semitism.
Antisemitism was condemned earlier by Germany's Central Council of Muslims head, Aiman Mazyek, who stressed that Germany's five million Muslims shouldn't be lumped together. War crimes were committed by Israel in bombing Gaza, he said.