Australia and China eye new ways to heal old wounds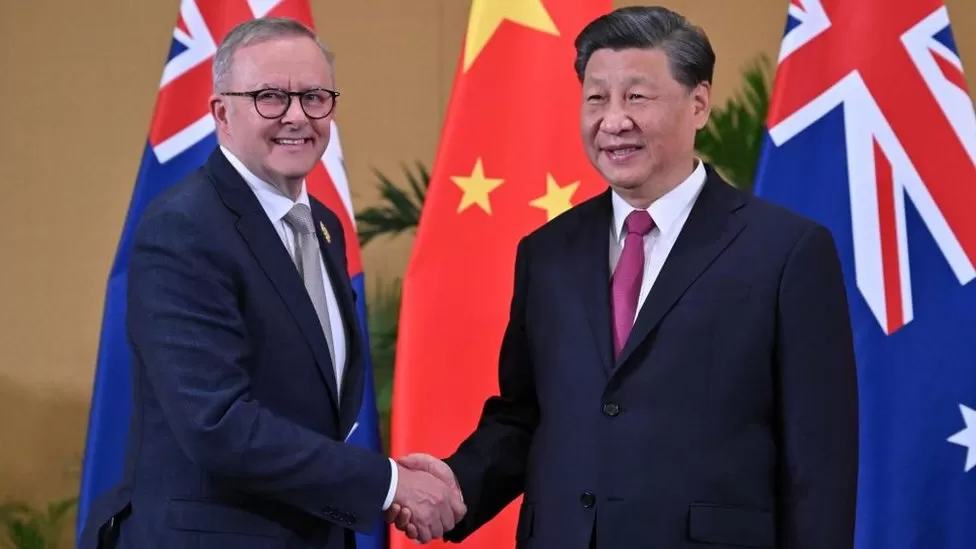 It will be the first time that an Australian leader has visited China in 7 years when Prime Minister Anthony Albanese lands in Beijing on Saturday.
A string of prickly disputes, including Chinese sanctions on Australian goods, and back-and-forth accusations of foreign interference, precipitated the break.
With a series of gestures, both sides have now renewed ambitions and cleared the way for the visit, experts say.
Earlier this month, China announced the surprise release of Chinese-Australian journalist Cheng Lei, who had been detained for over three years on national security charges. In addition, it has said that it will review its tariffs on exports from Australia.
China has been granted permission to lease a critical port in Darwin by Australia, which has suspended any action it had taken against China at the World Trade Organization (WTO).
While both countries vie for influence in the Pacific Islands region and Australia updates its defence posture to counter China's military buildup, the "structural issues plaguing the relationship" remain, analysts say.
Both sides view next steps differently, they argue, and there is "some gap" between them.
According to Elena Collinson from the Australia-China Institute, Chinese officials are keen on advancing the relationship with more meat on the bone.
"For Australia, this represents the pinnacle of stabilization, and it's just about as good as Canberra wants the relationship to be," she says.
It has been 50 years since former Prime Minister Gough Whitlam visited Beijing following diplomatic ties being established.
In Mr Whitlam's words, the relationship was founded on mutual benefit from the very beginning.
Australia's iron ore, coal, and gas exports are in high demand as a result of China's transformation into an economic superpower.