Illegal migration rise prompts border crackdown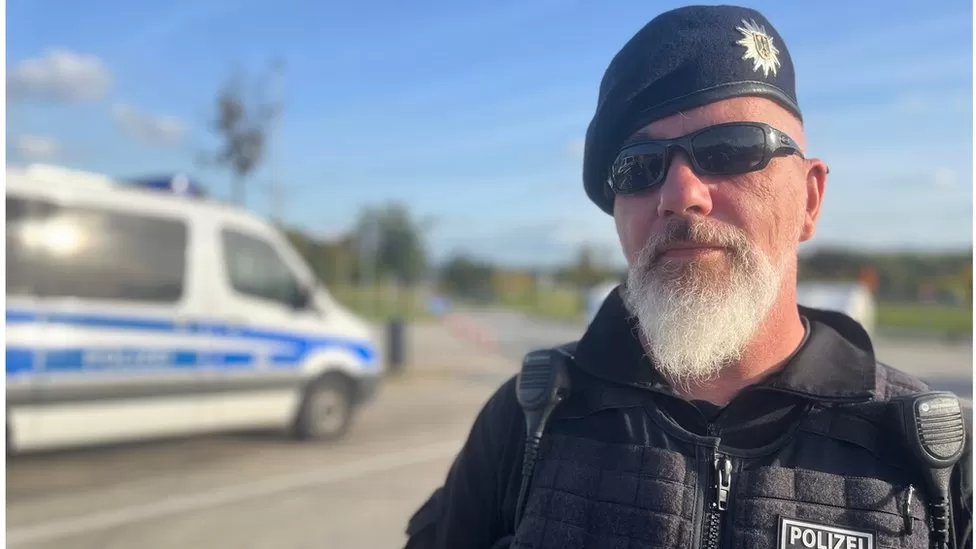 Poland-Germany motorway traffic is waved off by armed police officers.
Their mission is to find people-smugglers and their desperate cargo.
German officials hope this will show that they are taking action against irregular migration.
As we discovered in a rural border district, there is little sense of control.
In Saxony, right next to the Czech Republic, is the small town of Altenberg.
During the winter months, there is a small ski resort and a toboggan run that weaves through the forest.
There are as many as one drop-off a day from smugglers in this area alone, according to the local mayor, Markus Wiesenberg.
The arrival of newcomers strains local services as well as the local population, he says.
Sometimes they find sleeping bags and campfires in the woods and are worried for their children."
Following recent gains in regional elections, the far right appears to have capitalized on migration issues in the national debate.
Earlier this month, German ministers ordered "temporary" checks along Germany's land borders with Poland, the Czech Republic, and Switzerland.
The controls were renewed this week, just as they have been for years on the Austrian border. These controls are all within the Schengen zone, which is supposed to be borderless.
According to Federal Police, a total of 21,366 illegal immigrants entered Germany in September, the highest number since early 2016.
Approximately 30% of the 100,000 applications lodged within the EU, Norway, and Switzerland were received in August.
More than 50 men are waiting for their future in an old youth hostel in rural Saxony.
An asylum application was successfully submitted by Muhammad Abdoum, a 33-year-old Syrian. He is hoping to begin finding employment soon.