Former Spanish FA president in court over Jenni Hermoso kiss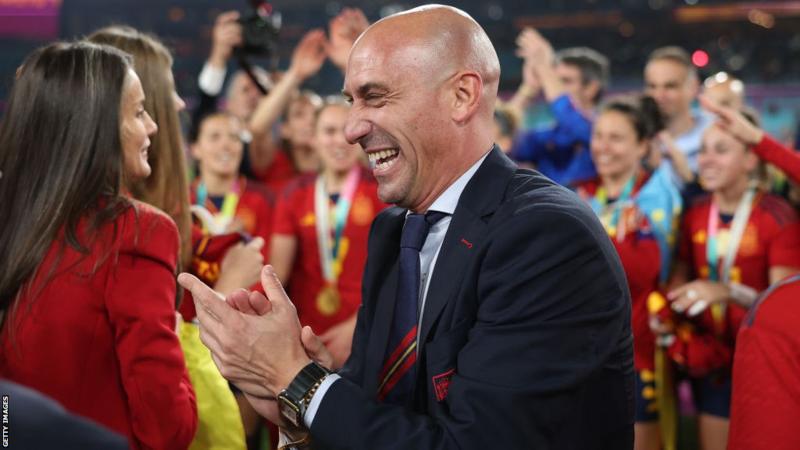 After her country won the Women's World Cup final on 20 August, Hermoso filed a legal complaint against Rubiales for kissing her on the lips.
A high court judge summoned Rubiales to answer allegations of sexual assault and coercion.
At 12:00 local time (11:00 BST), he will appear before a magistrate.
Rubiales, 33, has claimed it was "mutual" and "consensual" and again defended his actions in a Talk TV interview with Piers Morgan on Tuesday. As a result of the controversy, Rubiales resigned from his position as vice-president of Uefa's executive committee and as president of the Spanish FA.
After the forward revealed that some of her relatives were pressured by Rubiales and his "professional entourage" to say she "justified and approved" what happened, prosecutor Marta Durantez Gil added an allegation of coercion to Hermoso's sexual assault complaint last week.
A magistrate was assigned to investigate the complaint by Judge Francisco de Jorge of the National Court on Monday.
Following an investigation, the magistrate will either recommend that the case be tried or dismissed.
The Spanish newspaper El Pais, AS and La Vanguardia also published videos of the team's celebrations online, which Jorge requested be submitted as evidence.
Despite repeated calls to resign, Rubiales ignored them all before finally resigning on Sunday as a result of the fallout from the kiss.