Dozens of crocodiles in China escape during floods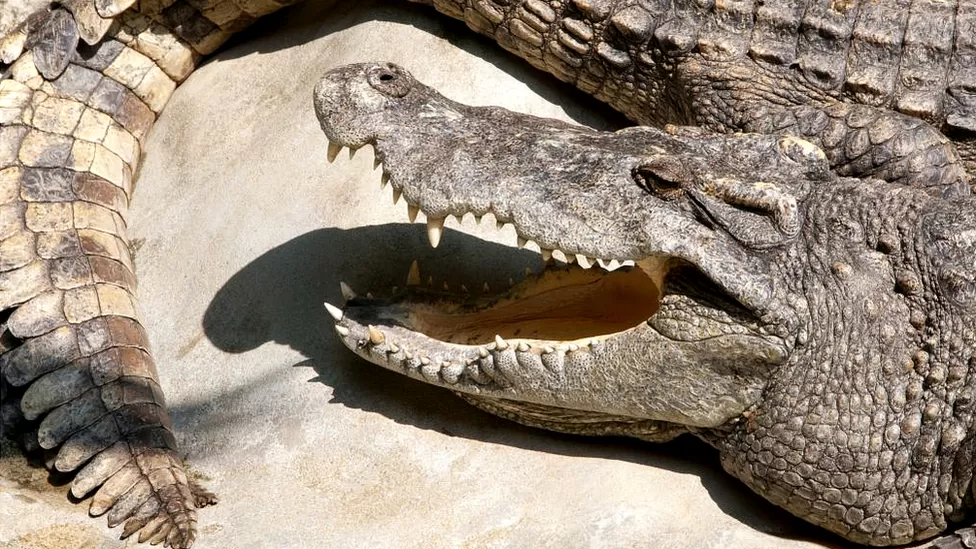 When a lake in Maoming, Guangdong province overflowed, 75 crocodiles fled.
Others were shot or electrocuted "for safety reasons" while some were recaptured.
Eight reptiles have been rounded up so far, leaving dozens at large.
Staying at home has been ordered for nearby villagers.
China, Hong Kong, Taiwan, and Japan have been affected by Typhoon Haikui for more than a week.
The typhoon, now downgraded to a tropical storm, has caused landslides and flooding in southern China, killing seven people. According to Maoming's Emergency Management Bureau, 69 adults and six juveniles escaped following the floods.
The reptiles are still in deep water, but no casualties have been reported. Sonar equipment has been used to locate them by emergency services.
Currently, the situation is under control, but the number of crocodiles that escaped is quite high, according to Dazhong Daily, a state-run newspaper.
One firefighter told Chinese media that most of the recaptured crocodiles had been shot to death.
The Washington Post reports that they are Siamese crocodiles. Apparently, these freshwater reptiles can grow to around 3m or nearly 10ft in length, according to Crocodiles of the World.
The firefighter said the adult crocodiles that have been captured weigh an average of 75kg, and they measure more than 2m long.
Crocodile farms can be found in Maoming, a city in Guangdong province. Skin and meat are both used to breed them.