FIFA Women's World Cup: Brazil's team pays tribute to Iran protesters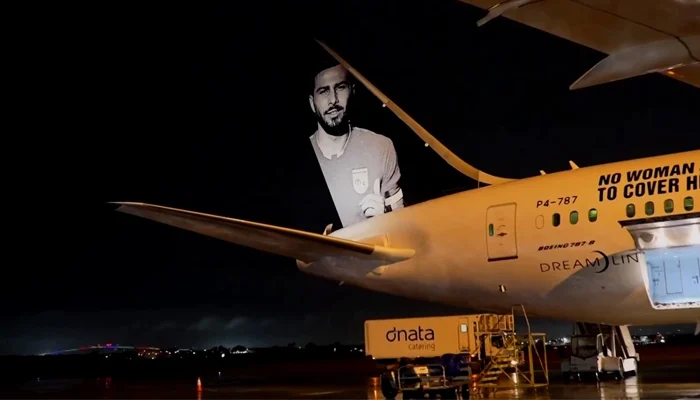 A tribute was paid to Iran's protesters on Wednesday by the Brazilian women's football team on their way to Australia for the FIFA World Cup 2023.
There were pictures of Iranians Mahsa Amini and Amir Nasr Azadani on the tail of the plane that stated "No woman should be forced to cover her head" and "No man should be hanged for saying this."
In September of last year, Amini died in police custody after she was arrested for violating Iran's strict dress code for women. As a result of the protests, Azadani, a former football player, was arrested and sentenced to 26 years in prison for violating Iran's dress code.
After FIFA confirmed that players and clubs would not be allowed to wear rainbow armbands or anything that represented LGBTQ+, the development came as a surprise.
In the meantime, Marta Vieira da Silva, 37, has announced that she will be retiring after this World Cup.
The time will come when we must prioritize other things," she said. It is surreal to me to be able to attend a sixth World Cup.
As part of Group F, Brazil will play Panama in their opening game on 24 July at Hindmarsh Stadium in Adelaide.
There will be 32 teams participating in the World Cup, which is co-hosted by New Zealand and Australia. The final will take place in Sydney on August 20.
During the last Women's FIFA World Cup in 2019, the USA defeated the Netherlands 2-0 in the final to win their second consecutive and fourth overall title.